Grow@Mindshare, the specialist entity from Mindshare designed to help start-ups and entrepreneurial businesses achieve rapid and measurable growth, has launched Treatwell's largest ever TV and VOD campaign across the UK.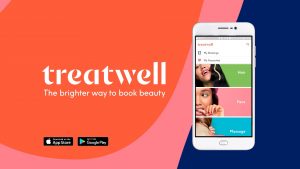 With a seven-figure investment, Treatwell appointed Grow@Mindshare to develop a media and creative campaign that aims to establish the brand as the 'go-to' booking platform for hair and beauty treatments for men and women.
Directed by ​Kathryn Ferguson​, the look and feel of the new 10-week ad campaign builds on Treatwell's successful out-of-home print campaign, creating a live action interpretation bursting with colour, energy and boomerang style-choreographed movement.
The ad features leading models, including Cassey Chanel, engaged in conversation with friends. It clearly establishes the Treatwell name, what Treatwell does and how great treatments make you feel. The campaign will be aired on Channel 4, Sky, Media Icon, London Live and across ITV channels.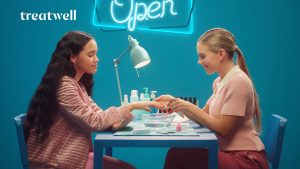 Ines Ures, Chief Marketing Officer, Treatwell, explains: ​​"Grow has been an amazing partner to workwith on this ​large-scale ​campaign​. The creative mirrors the ​​energy ​of our brand​, whilst seamlessly connecting to our current out of home campaign​. TV is ​a ​great canvas ​f​or our brand to ​showcase how easy booking beauty online is, but also gives expression to that boost of confidence that's yours at the tap of a button."
Joanna Lyall, UK MD at Mindshare UK, said: ​​"Treatwell is a fast-growing business with big ambitions tobe the go-to beauty booking system on an international scale. Grow's ability to harness the capabilities of a large-scale network, balanced with the agile approach of a small agency, put us in a great position to help us deliver a fast-turnaround campaign for Treatwell. We launched Grow 18 months ago with a vision to disrupt the agency model. Winning Treatwell marks our first full-service win and demonstrates the value of developing media and creative in tandem to deliver our client's business outcome."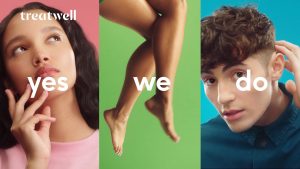 Launched in 2016, Grow@Mindshare, which is led by Director, Charlotte Frost, has successfully partnered with ​Deliveroo​, ​Higgidy Pies​,​ Birchbox​, ​Snatch​ and ​Flubit​.
The team is well-positioned to pull resources from all areas of the business to offer a collaborative, agile and ultimately outcome-driven service.
Source: Mindshare