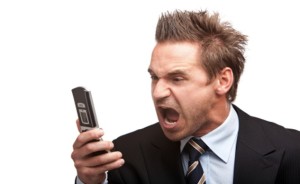 It's probably not shocking to hear that US shoppers said they have a more positive experience buying a new item than they do interacting with customer service across industries. But when looking at particular verticals, health plan providers have their work cut out for them in both of these interactions, according to research.
Temkin Group, a customer experience research firm, surveyed 10,000 US shoppers about their interactions across 11 industries when making a new purchase and in dealing with customer service.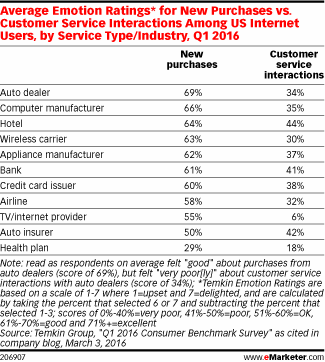 Closing the sale on a new car at a dealer was ranked as the most positive emotional experience by 69% of respondents. This was followed by a purchase from a computer-maker at 66%. Buying a new health plan, however, ranked least satisfying, at 29%.
When US shoppers were asked about rating experience across industries on customer service, health plans appeared low again, at 18%, followed by TV and internet providers with the worst ranking, at 6%. Hotel (44%) and auto insurers (42%) fared best in this interaction.
Looking closer at digital's role in customer service, a separate survey found that social media is not quite cutting it for internet users worldwide. When polling 65% of users who never use social media for customer service in August 2015, Nice Systems and the Boston Consulting Group found that a third said it is because it takes too long to address issues.