An unloved sprout, named Sprout Boy, makes friends with a galaxy of BBC stars including Doctor Who, Luther, Mary Berry, Will.i.am and Sherlock in the new Christmas campaign for BBC One. The campaign, which includes a TV trail, idents and social media activity, was created by RKCR/Y&R.
The animated TV trail, which is narrated by Doctor Who actor Peter Capaldi, follows the story of a sprout, the vegetable everyone loves to hate, and his search to find friendship at Christmas.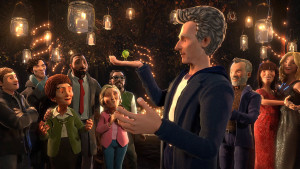 Along his way, Sprout Boy meets and tries to befriend a baker, a toymaker and a woodcutter, but they all turn him away.
Eventually, Sprout Boy encounters a friendly gathering of BBC One stars who welcome him into their festive celebrations, and he discovers the true joy of togetherness at Christmas.
The animated BBC One cast includes Doctor Who, Dot Cotton, Graham Norton, Sherlock and Watson, Tess Daly and Claudia Winkleman, Will.i.am, Mary Berry and Luther. The end line is: 'For Christmas Together: BBC One'.
As well as the main 60" and 40" trails, Sprout Boy will brand BBC One throughout the festive season. The main TV trail launches out of The One Show on Tuesday, December 1st and will kick off an amazing season of programming on BBC One.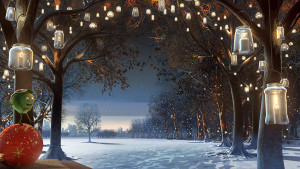 Kerry Moss, Head of Marketing, BBC One, said: "This year's BBC One Christmas campaign celebrates the channel's ability to bring people together in their millions around programmes they love to share at Christmas. We tell this story through the charming character of Sprout Boy and his search for friendship which he finds with BBC One".
Alison Hoad, Vice Chairman, RKCR/Y&R, said: "BBC One truly is the home of Christmas with more families watching it together than any other channel. Our endearing little Sprout Boy celebrates this sense of togetherness."
Smith & Foulkes, Directors, Nexus, said: "The BBC One team asked us to tell a story that encapsulates the spirit and excitement of a contemporary British Christmas. The resulting campaign is probably as close as you can get to a visual representation of this."