VCCP have launched a new campaign to introduce the latest offering from Cadbury: a delicious Cadbury milkshake mix.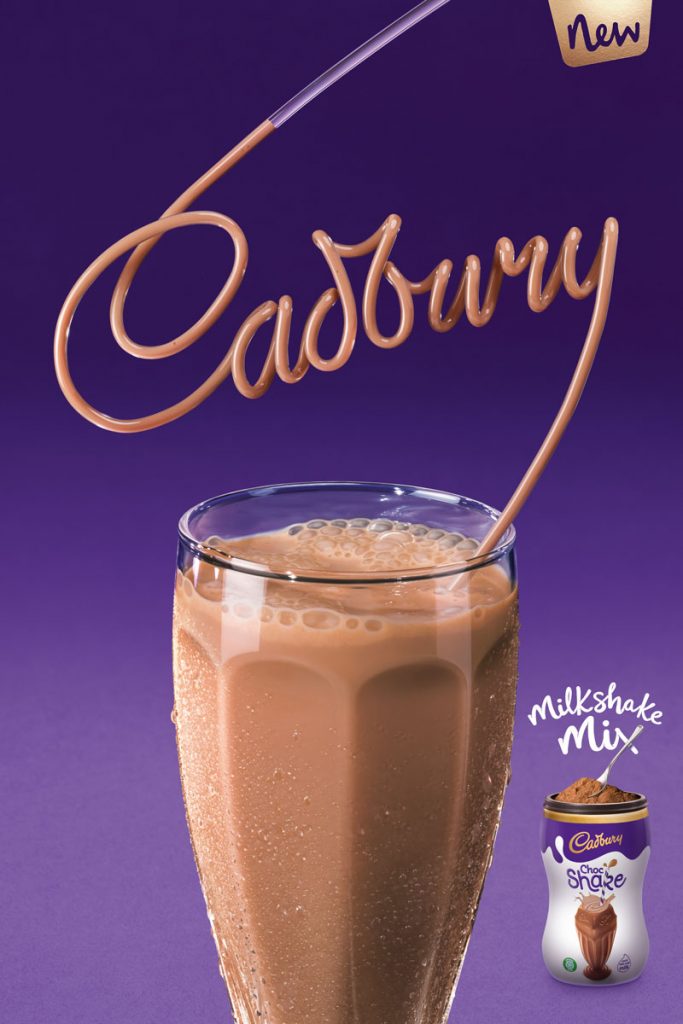 We all love the classic Cadbury taste – and now you can enjoy it by mixing Cadbury Choc'Shake powder with fresh, cold milk for a delicious treat.
The product complements Cadbury's successful hot chocolate offering and will see Cadbury gain an even stronger foothold in the beverage aisle. VCCP's creative combines iconic Cadbury branding with the nostalgia of traditional milkshake cues and appetising product imagery.
Lorena Moyano, Brand Manager from Mondelez, says:"Milkshake consumption has grown consistently over the past 5 years, and with 43% market share on Hot Chocolate – launching a Cadbury Milkshake mix felt like a natural step! Through this eye catching creative we hope to introduce our delicious milkshake mix to a wider family audience than the current powdered offer on shelf."
David Aylesbury, Associate Creative Director from VCCP, added: "Well they say the first bite is with the eye, in this case it's the first sip. Thanks to photographer Patrice De Villiers keen eye and attention to detail, we've managed to make it rather difficult not to crave a cold, tall glass of Cadbury's delectable new libation on a hot day."
The work launches on 1st July and is running across OOH, DOOH, and social.
Source: VCCP