Parents are invited to look into the future in Very.co.uk's Christmas campaign using the strapline 'find the gift that helps them find their gift'. A magical, animated film titled 'Elsie's gift', created by St. Luke's, kicks off the festive season.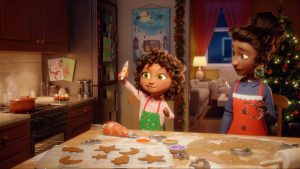 The idea behind the campaign is a gift can be so much more than a treat, an indulgence or a reward. It can be an inspiration that changes the course of a life.
The film opens with a young girl playing with a toy rocket. Her parents notice her interest and when Christmas Day arrives, the girl is thrilled when unwrapping her presents to receive a toy astronaut helmet. We then follow her journey as her interest in the universe and space travel grows, eventually taking her to university to study astrophysics. The ad finishes with her aged parents staring up into the stars knowing their daughter is fulfilling her dreams as an astronaut, looking back down at earth.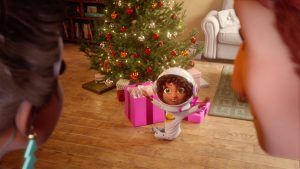 Sylvia Woon, Chief Marketing Officer at Shop Direct – which operates Very, said: "The greatest gift you can give someone is the power to be whoever and whatever they want to be – and that's what we've focused on this year. Our 'find their gift' campaign aims to put Very at the heart of Christmas, inspiring consumers to give that one gift that could help a loved one realise their dreams."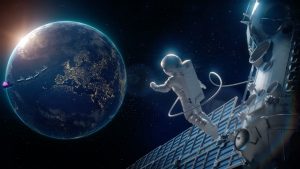 The multi-media campaign, which will run for two months, is backed by activity on digital channels, mobile, VOD, print and out-of-home advertising alongside the 30-second TVC. Media, planned and bought by Vizeum aims to build an emotional connection with Miss Very; TV will deliver high reach at key family moments, incorporating inspirational programming that aligns to the creative platform of helping others find their gift. On 3 November, the 30-second TVC "Elsie's Gift" will appear within the X-Factor break, and on the 6 November is in a network spot within the Pride of Britain Awards.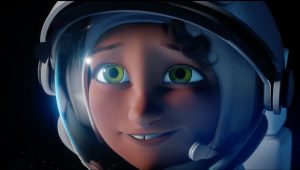 Ed Palmer, Managing Director, St. Luke's, commented: "Our plucky heroine Elsie's wish to be an astronaut has been stunningly brought to life by animators Against All Odds. We're confident this heart-warming story will propel the brand even further into orbit."
Al Young, Chief Creative Officer at St Luke's commented "It's good to remember that a well-chosen gift is an investment a child can benefit from for the rest of their lives.  Against All Odds have helped us tell this story beautifully."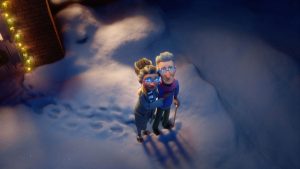 Hannah Williamson and Joanne Boyle, the St. Luke's creative team behind the ad commented: "We wanted to inspire children everywhere to reach for the stars and dream big. Showing them, they can be whatever they want to be."
The campaign follows a pre-Christmas push by Shop Direct-owned Very.co.uk, which recently began actively promoting its toy offer for the first time through a national campaign.
Source: St. Luke's