John Lewis has released its Christmas ad online, ahead of its first TV outing on November 9.
The animated spot, "the bear and the hare", returns to the John Lewis theme of finding the perfect gift for someone you love. It features a bear and a hare that have never been able to spend Christmas together because the former always hibernates.
Aidan McClure and Laurent Simon, creative directors at Adam & Eve/DDB, wrote the spot. Elliot Dear and Yves Geleyn directed the film through Blinkink and Hornet and the soundtrack is Keane's 'Somewhere Only We Know' covered by Lily Allen.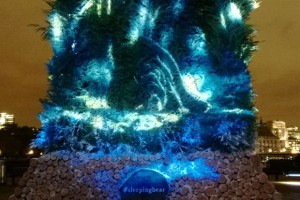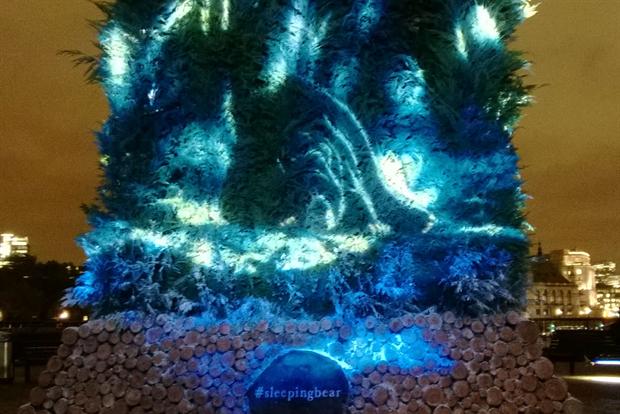 The ad was made using stop-frame animation and hand-drawn figures on a 3D set. The character designer was Aaron Blaise and the lead stop-frame animator was Andy Biddle.
The ad features two friends, a bear and a hare, playing together in the warmer months. As winter draws in, the bear becomes increasingly tired, until eventually it withdraws to its cave to hibernate. The hare leaves a present outside the cave for his friend, who on Christmas day wakes up to join the festive celebrations with all the forest animals.
The ad ends with a shot of a John Lewis alarm clock surrounded by Christmas wrapping and the line, "Give someone a Christmas they'll never forget."
In a campaign planned and bought by Manning Gottlieb OMD, short teasers for the ad aired from Wednesday November 6 on ITV. The full 120-second spot will air November 9 evening and will be the first ad to take up an entire break on the channel.
James Murphy, the founder and chief executive of Adam & Eve/DDB, said: "It's a privilege to create the advertising for the nation's best-loved department store at Christmas and this year is no exception.
"Not only have we been able to push the campaign into new territory creatively, we've also been able to deliver a truly multi-faced campaign that offers an in-depth take on thoughtful gifting that we hope will appeal to the child in all of us."