International charity WaterAid has produced two new engaging video series as part of a fresh approach to show a different side to its work while attracting new supporters through YouTube.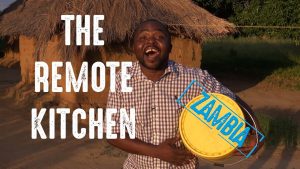 Remote Kitchen presents national dishes made by WaterAid field workers from across Africa and Asia, featuring local specialities such as Madagascan pork and cassava, Ugandan fried grasshopper, and Nepalese chicken curry.
As well as revealing recipes for local delicacies and offering a rare taste of different cuisines and cultures, 'Remote Kitchen' highlights the vital need for clean water to safely prepare food, wash ingredients and have a healthy, nutritious diet. Meanwhile, Flow TV celebrates the power of water by capturing the beauty of some of the remote locations in which WaterAid works as well as water's powerful meditative and restorative qualities.
Whether it's to improve mindfulness, aid sleep, or accompany activities such as Tai-Chi or Yoga, viewers can immerse themselves in unfamiliar soundscapes, from the gentle lapping of waves at Zambia's Zambezi river to the hypnotic rhythms of a waterfall in the tropical forest of Mandraka, Madagascar, near communities where WaterAid is working to bring clean water.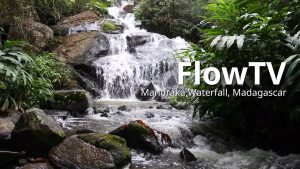 Steve Melia, WaterAid's Film Manager, said:"'Remote Kitchen' and 'Flow TV' are fresh, fun ways of introducing new audiences to WaterAid. We have a network of talented filmmakers from a variety of cultures with access to some of the world's most remote and relatively undocumented locations. These videos allow us to share the spectacular scenery our crew encounter and introduce our wonderful field workers by offering a glimpse into their everyday lives. 'Remote Kitchen' also shows the tangible impact of providing clean water, good sanitation and hygiene to communities across the world. As well as improving health, education and livelihoods, clean water can bring about simple changes, such as the ability to prepare and share a healthy, nourishing meal."
Source: WaterAid