Branding agency Williams Murray Hamm is behind a striking and sophisticated, paisley-inspired brand identity for a new collection of rare and old single malts called the Secret Speyside Collection.
The 15 single malts in the collection have been distilled at four seldom-seen distilleries and all aged between 18 and 30 years old. Williams Murray Hamm's brief was to create a brand world which would allow the full collection to be marketed as one, under the stewardship of Chivas Brothers, with each distillery also being treated as an individual.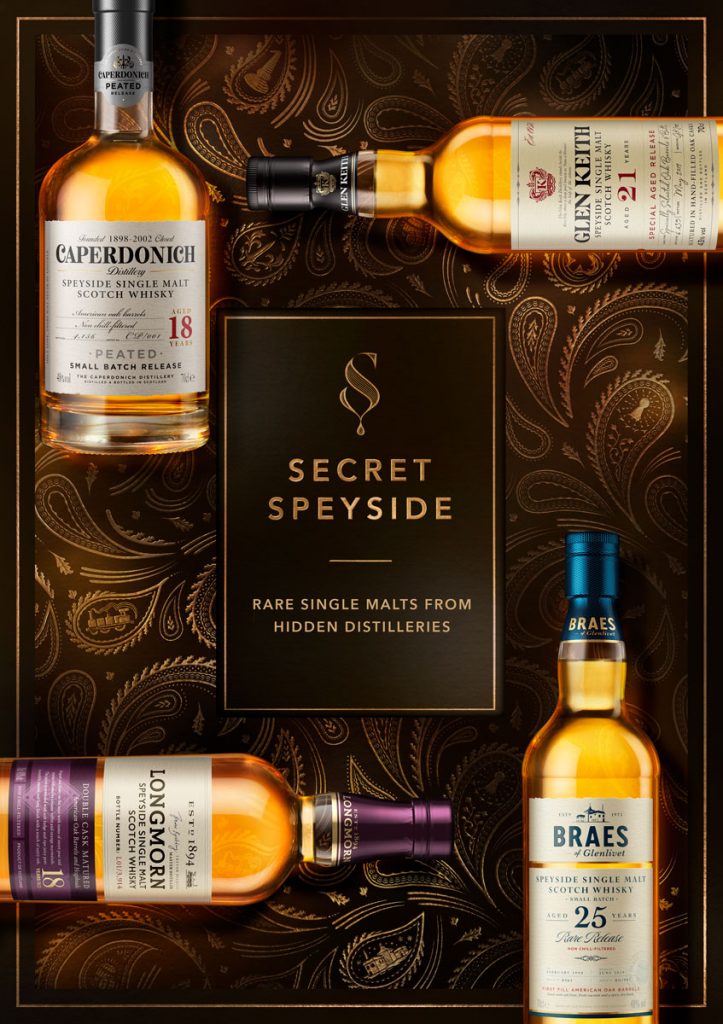 Paisley was chosen as an inspiration to bring the story of each whisky to life because of its iconic place in Scottish heritage and the history it shares with the four different distilleries behind the collection.
The agency created five bespoke paisley patterns in collaboration with the artist Dan Funderburgh. One pattern represents the overall collection and there are four individual patterns for each of the distilleries featured. Each pattern integrates symbols and objects to tell the unique story of each distillery.
The Collection pattern uses a keyhole symbol to nod to the secret side of this collection, once hidden and now unlocked. All the designs pay homage to the craft and quality of the spirits themselves, with icons helping to support the storytelling.
Using a dark palette with elegant individual colour schemes from the individual distilleries, such as brass highlights, evokes the pleasures of a great whisky and the sense of discovery when tasting an old and precious single malt for the first time. The schemes include calm, restful places for eyes to land and an overall sense of richness and elegance. This gives Secret Speyside particularly strong stand out in the bustling, fluorescent-lit environment of airport duty free shops, where the collection is initially being launched.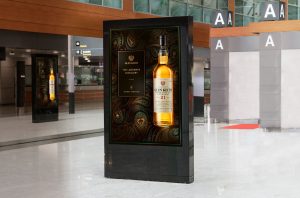 Garrick Hamm, Creative Partner at Williams Murray Hamm said: "Secret Speyside collection has been curated for connoisseurs by connoisseurs. It aims to become one of the most desirable collections of rare and old single malts for 'treasure hunters'. We created a brand world that heroes and honours these very special whiskies, bringing to life their stories in a way that captures whisky aficionados' imagination and sense of discovery."
Secret Speyside is being launched globally in duty free for the first year, to be followed by a retail roll out in 2020. The prices for a bottle range from $100 (£80) to $990 (£790). The brands are: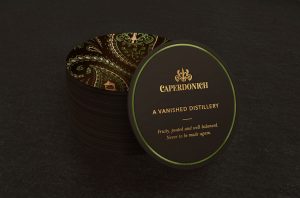 Caperdonich – a vanished distillery
Longmorn – the pioneering distillery
Glen Keith – the landmark distillery
Braes of Glenlivet – the remote distillery
Chivas Brothers' launch of its own collection of precious aged single malts from unknown, undiscovered or even lost distilleries comes at a time when the malt category is experiencing sustained growth.
Distinct and rich in character, WMH's paisley design provides the perfect backdrop for this handpicked selection of rare whiskies, crafted in limited releases for true connoisseurs. The pack design for the range was done by branding experts, Nude Brand Creation.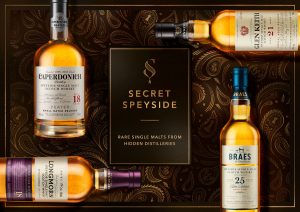 Mike Parsonson, Partner at Nude Brand Creation said "Each malt within the collection is truly rare and completely unique – our packaging was inspired by the individuality and character of each distillery. We wanted to celebrate both the distinctive stories they all bring to the collection and showcase the incredible liquid each distillery offers."
Source: Williams Murray Hamm