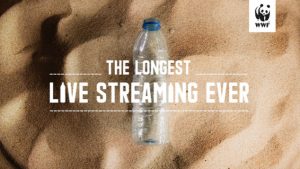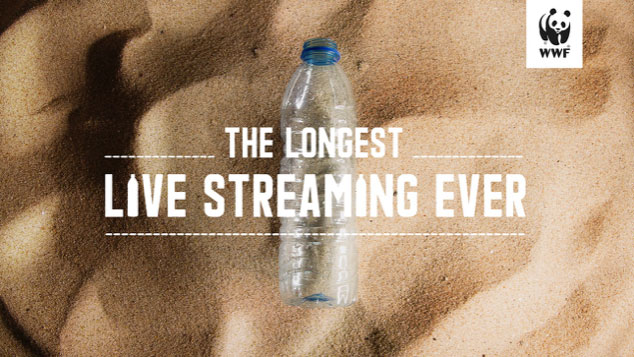 WWF Portugal is working to raise awareness of the growing problem of plastic in nature through the Stop Plastic Pollution petition, which will be presented to global leaders at the United Nations meeting on the environment.
To show this problem and collect more signatures for the petition, the NGO together with NOSSA, created the Plastic Decomposition Countdown: live streaming to show the real-time decomposition process of a plastic bottle that will last approximately 450 years.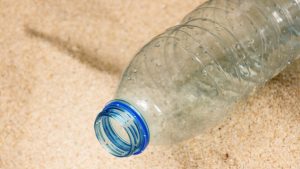 "Digital users have a natural interest in live streaming, and we found this as an attractive way to show everyone how slow is the process of decomposing the plastic, in an attempt to sensitise them and to gather more people around the cause," says Nuno Cardoso, creative director at NOSSA.
"This is the issue that is most worrisome to organisations worldwide. We think that an entity like WWF will be able to bring together so many different people so that we can have a commitment of these and thus effective results," says Angela Morgado, executive director of the WWF Portugal.
You can view the live streaming here and quickly sign the petition in the same place.
Source: NOSSA