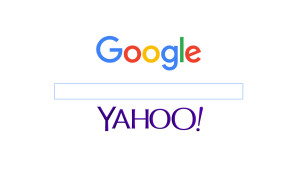 Yahoo has signed an agreement with Google as the new provider of Yahoo's search ads, after ending its exclusive deal with Microsoft's Bing in April.
The deal, which covers both Yahoo's own properties and certain affiliate sites, will see ads served through Google's AdSense for Search.
Yahoo will receive an undisclosed percentage of the resulting revenues from Google. The percentage will vary depending on where the ads are displayed – whether on mobile and tablet, US desktop, or non-US desktop – though it's unclear which is most favourable for Yahoo.
Google will also be providing image search and web algorithmic search services, with Yahoo paying for each request it processes.
The company's 8-K filing gives more information on the terms of the deal, which expires at the end of 2018: "Under the Services Agreement, Yahoo has discretion to select which search queries to send to Google and is not obligated to send any minimum number of search queries. The Services Agreement is non-exclusive and expressly permits Yahoo to use any other search advertising services, including its own service, the services of Microsoft Corporation or other third parties."