's latest collection invites women to join in creating the future of sport and to celebrate the diversity of their lifestyles.
Created collaboratively with adidas' creator network, the adidas Statement Collection is designed to support women through their workout, on their terms. Featuring creators Dua Lipa, Karlie Kloss, Shay Mitchell, Hannah Bronfman and Garbiñe Muguruza, Clubhouse Studios' campaign champions statement pieces which were designed to unleash creativity in performance.
The creators showcase the diversity of what it means to be a female athlete. They tap into performance, music, style, innovation, entertainment and culture, to transcend traditional fitness and capture the diversity of an audience that value influences beyond sport performance.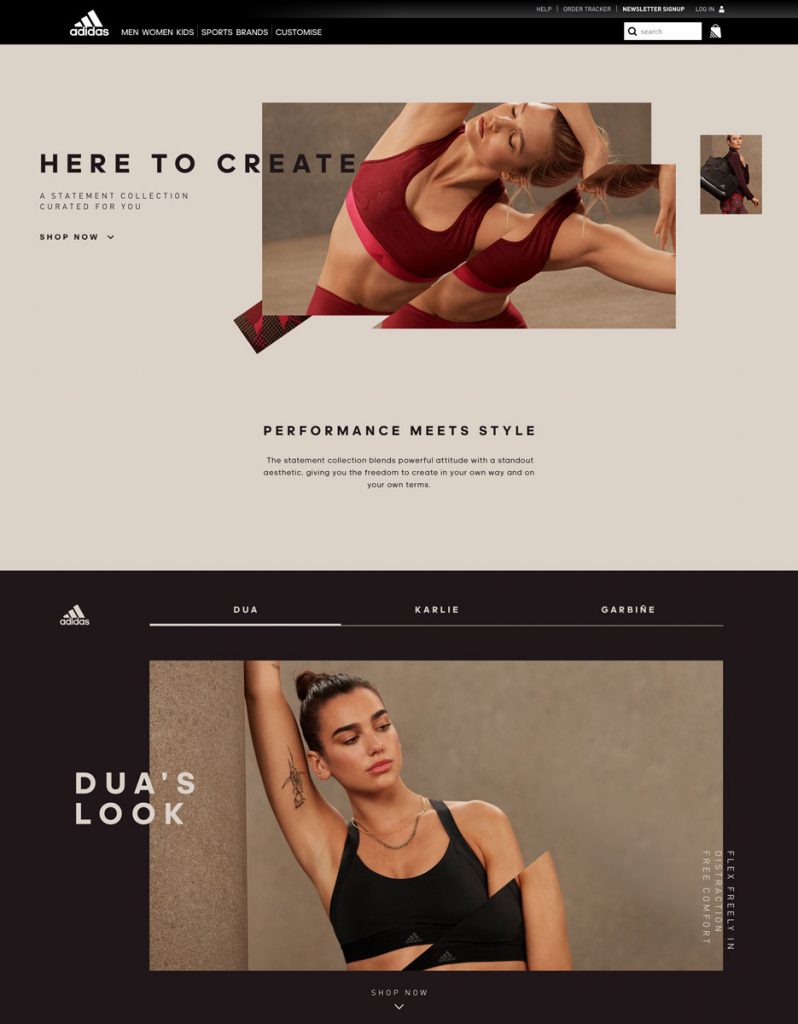 Clubhouse delivered five shoots in three cities, with a collective of relevant collaborators both in front of, and behind the camera. Notably, Jaws Nelson contributed as movement director whilst being an ambassador for the collection in her own right.
A raw, powerful and minimal aesthetic was chosen to bring out the vibrant hues and standout prints featured on the sportswear and let the impact of the talent land through the visuals. The styling, forms and mood capture the power women create in their workouts.
As well as the content, Clubhouse Studios delivered all the campaign's touchpoints from in-store, interactive eCommerce landing pages and even a Dua Lipa gig in London. This full service delivery allowed Clubhouse to ensure every touchpoint worked in unison to present consumers with a consistent and relevant message.
"Over the past four years, we've worked with adidas Women to champion female creativity. Our role has been to not only work with adidas Women to set a direction and end goal, but to also create a model that means we can collaborate with the most relevant creators out there. The adidas Statement Collection is no different," explained Will Orrock, Managing Director of Clubhouse Studios.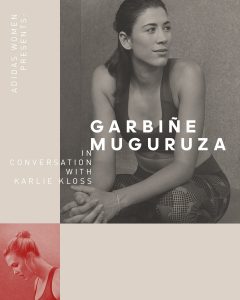 "The neat part of this campaign is how all that content fuels a series of touchpoints that ultimately allow women to buy the collection without that all too familiar lull at the point of transaction. It's that feeling of seeing something you're into either online or out and about but then hitting a dry transaction that we've strived to avoid. Across the world we've ensured that in-store activations align with a local markets' social content and shoppable eCommerce pages are localised to feature the content you would've just seen on a social channel. Everything is working together to create a smooth and enjoyable journey."
Over the past three years, Clubhouse and adidas Women have reinvented the way a brand collaborates with influencers to create meaningful and authentic content. They've helped grow a 300k adidas Women Instagram following to over 3 million engaged advocates in just two years and re-launched the brand's YouTube channel with remarkable results.
Source:Â Clubhouse Studios