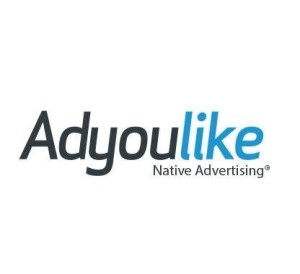 Adyoulike, one of the European leaders in native advertising technology, announced the official release of its native advertising supply side platform (SSP) in OpenRTB 2.3. This integration already comes with multiple native DSPs integrated, including Stackadapt, PulsePoint, Bidtellect, Mediasmart, Netage, Adotmob, Adiant and Powerlinks.
This further enhances its programmatic native advertising service, Adyoulike Exchange.
Julian Verdier, Adyoulike CEO, comments:  "Native advertising in OpenRTB 2.3 is a real revolution for our industry, as it enables any advertiser to buy native at scale in a simple and efficient way. Above that, native delivered through OpenRTB 2.3 comes with a very simplified workflow and the possibility to add data in every impression, further raising the efficiency of all kind of campaigns.
"On the publisher side, it's great that most of our partners are more than open to this exciting new opportunity. It provides monetisation that gives them control on every impression, enabling them to make the most of programmatic native.
"With the OpenRTB 2.3 standard now in common use and OpenRTB 2.4 just released, the market for native advertising delivered programmatically is expanding incredibly fast. Advertisers and publishers should be looking to take advantage."
The DSP integrations will further enhance Adyoulike's SSP and streamline the process of buying and selling native advertising programmatically and at scale. There are also other partnerships on the way, ensuring its platform continues to offer a totally comprehensive service.
Adyoulike integrates across publishers seamlessly to deliver in-feed brand content in the heart of editorial content and user experience. In 2015 the company recorded annual turnover of more than €10M. It is estimated that native advertising will be worth almost $23 billion annually in North America and almost $14b in Western Europe by 2018.