What if while you drove your 335cv SUV you could also stay up to date on the leading news stories in your country? That's exactly what Ford is offering with the arrival of the New Edge ST in Brazil. The New Edge ST is the perfect car for senior executives who value their time and access to information.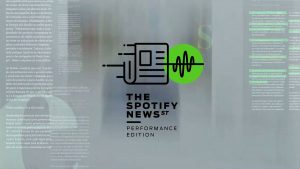 Ford and Estadão – the largest news outlet in Brazil – launched a new partnership through an innovative project called Spotify News – Performance Edition. This project transforms the print version of Estadão's daily paper into audio tracks on Spotify.
To make this possible, Estadão, in partnership with GTB, created a new team that adapts print news to an audio version narrated by journalists. Each section has its own album, each news story has its own track. When the newspaper hits the stands in the morning, the audio files are also made available simultaneously on Spotify.
Credits: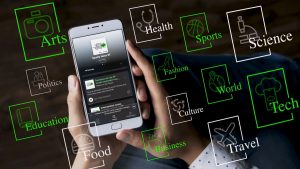 Agency: GTB
Executive Creative Director: Vico Benevides
Creative Directors: Rodrigo Strozenberg, Denis Peralta
Copywirter: Andre Savastano
Art Directors: Leticia Rodrigues, Fabio Ferreira, Daniel Matsumoto
RTV: Marina Fridman, Yasmin Mattos
Client Service: Martin Zucchini, Valeria Coutinho, Beatriz Altafini
Media: Rafael Amorim, Marcelo Marujo, Camila Carvalho
Filmmaker: Regis Fernandez
Motion / Edition: Daniel Matsumoto
Audio: A9
Source: GTB