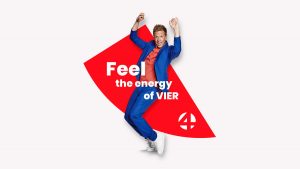 Creative agency CapeRock has created the new visual identity for the media entertainment brands VIER and VIJF from SBS Belgium. The redesign of both channels has been initiated to increase the distinctive capability of SBS Belgium and gain market share.
The new design for VIER is energetic and playful. VIER takes the viewer along as a fan of entertainment. The elements that make up the brand are brought to life in the form of the Jockeys. The jockeys are playful and friendly, their movements add energy and dynamics to the channel. They allow the viewer to navigate through the content and connect to the brand.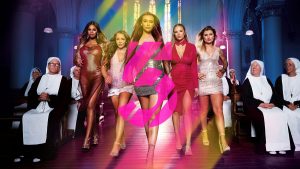 VIJF is a women's channel that offers its viewers a sense of "guilty pleasure" with programmes such as Oh My God and Sex Tape. The naughtiness and excitement of the brand is brought to life through a distinct typography that constantly changes and evolves. With hot pink as a powerful brand colour and the combination of duotones, the interplay of colour and elements continuously surprises the viewer and holds their attention.
Source: CapeRock