Change Serviceplan Poland beat 12 other agencies to win a brief from G2A.COM for an ad that encapsulates the motto of the popular marketplace for gamers: "You lose when you overpay'.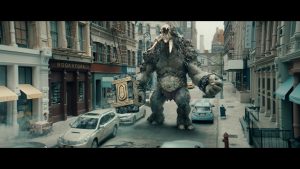 The VFX-laden advert was shot at Nu Boyana studios in Bulgaria, and stylishly directed by Szymon Pawlik out of production company Neverest. Released online in Poland as well as the Netherlands, France and UK, the spot for G2A.COM merges fantasy with reality, with the online gaming world infiltrating every day scenarios of gamers.
G2A.COM is a marketplace for gamers where they can buy games and gaming gear at a significantly cheaper price than other gaming sites. The narrative of the Change Serviceplan ad shows how terrible things happen when gamers overpay.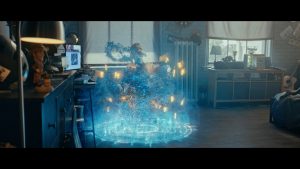 Change Serviceplan Creative Team Marcin Nowakowski and Dominik Przerwa said: "Gaming is getting bigger and bigger. It's not only about entertainment anymore. It's a huge movement of people who believe that playing games is more than just wasting time. We got a big opportunity to work with a client who is open-minded and feels just like a partner in our everyday duties. We took that trust and mixed it up with hundreds of hours spent on playing games. As a result, we got the idea that feels big and honest at the same time."
Marek Magoń, Head of Brand and Marketing CommunicationsatG2A.COM added: "Gaming is a very hermetic segment and not everyone is able to navigate it. That is why we have briefed as many as 12 agencies. Change Serviceplan presented the best idea which perfectly fits both the target group and the philosophy of the G2A.COM brand. The motto: "You lose when you overpay" is a brilliant combination of the gaming term of "losing" and positioning focused on great prices which is crucial for our brand."
Source: Change Serviceplan Poland