Pets are always confusing their ambition with their ability, yet 94% of Australian pet owners don't have cover.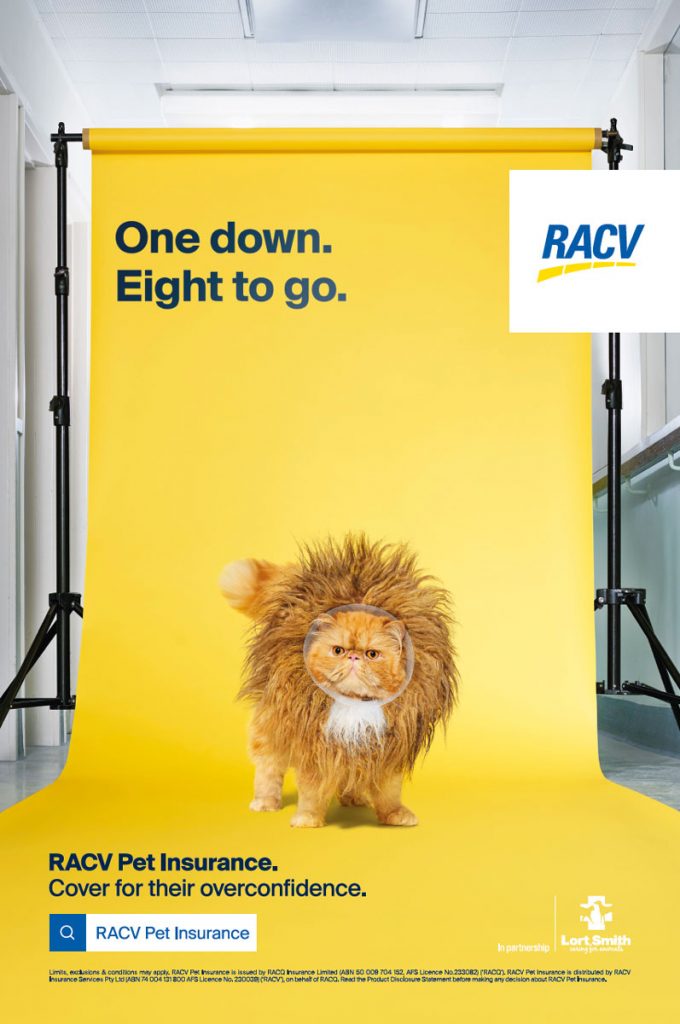 To help the Royal Automotive Club of Victoria (RACV) launch their new pet insurance, CHE Proximity created a campaign that shows how RACV covers pets for their overconfidence through a range of vet medical supplies.
The integrated campaign saw RACV partner with one of Australia's most trusted animal hospitals, Lort Smith, and four globally renowned artists and designers, to raise awareness of under-insured Australian pets.
Creating a limited-edition range of veterinary supplies, the artists designed a lion mane cone, a pet-cast that features a tattoo sleeve print, bandages with attitude, and an amped up wheelchair.
The stars of the campaign, beloved pets Lady, Leo and Yasmina, now have the insurance they need and are the first to be kitted out with medical supplies worthy of their adventurous attitudes.
The designers responsible for the range of supplies include:
Tim Chappel, costumer designer on Priscilla, Queen of the Desert
Dennis McCarthy, picture car coordinator for the Fast & Furious releases F3 (Tokyo Drift) to present
Gareth Davies, tattoo artist from Bondi Ink
James Jirat Patradoon, Heavy Metal Illustrator
RACV's partnership with Lort Smith will see thousands of bold bandages and lion mane cones available to pets who come in for treatment with an RACV Pet Insurance Policy. The campaign spans online Films, OOH, PR, Digital and Custom Vet Supplies.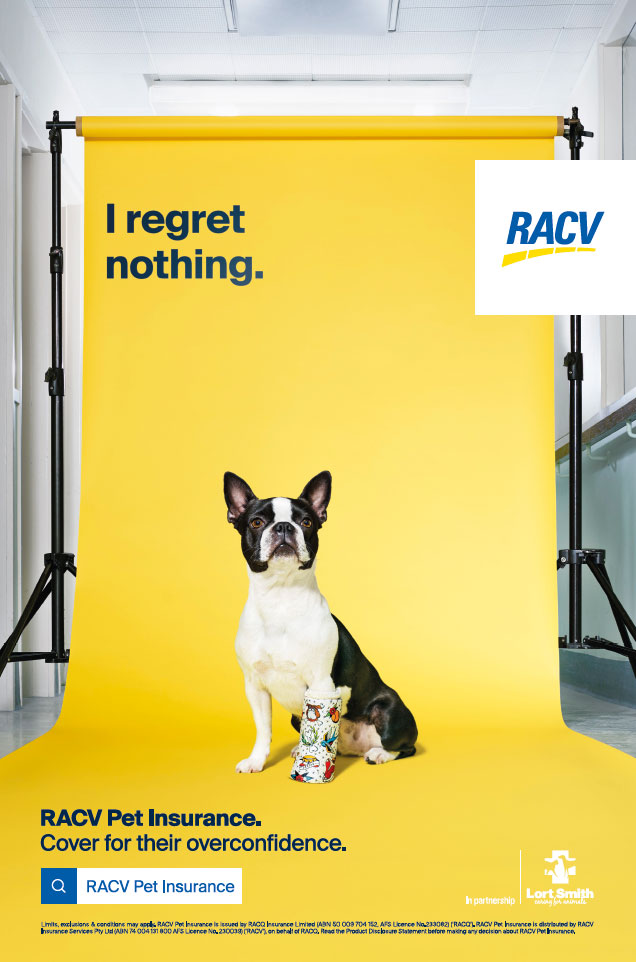 Source: CHE Proximity