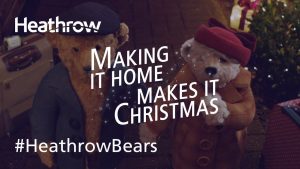 A new study by System1 Research has found that Christmas ads generate more opportunities for potential long-term brand growth, than non-Christmas related advertising.
The study analysed over 220 new ads aired on UK TV during November across multiple major consumer sectors including tech, financial services, food and drink, and automotive. It found that ads mentioning Christmas or including any Christmas imagery were rated significantly higher by viewers than those with no Christmas content.
Christmas ads scored an average Star rating of 2.8 out of 5 on System1's Ad Ratings platform, which uses emotional response to ads to predict long- and short-term growth potential. Non-Christmas related ads received an average score of 2 Stars.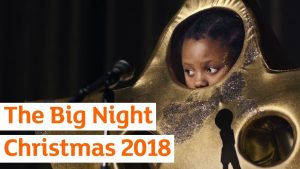 Christmas ads also generate more emotion. On average, 33% more viewers felt Happiness watching a Christmas ad than watching a non-Christmas commercial.
Ad Ratings measures the emotions an ad generates in the consumer and the intensity of that emotional resonance. This score is then weighted for business effect producing a rating of 1 to 5 Stars. The Star rating indicates the ad's potential to drive long-term share gain – over the following 12 months. One star equals no potential share gain; two stars indicates 0.5%; three stars is 1%; four stars is 2%; and five stars is 3%-plus market share gain. (All share gain estimates assume the same level of investment in the ad.)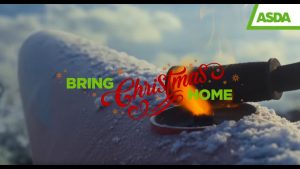 System1 analysed 49 Christmas ads and 178 non-Christmas ads in November and found that 51% of non-Christmas related ads scored 1-Star (meaning no long-term growth potential) compared to only 33% for Christmas related ads.
In fact, Christmas ads performed better across the board. 47% of Christmas ads hit 3-Stars or above, and 10% scored the highest 5-Star rating, which indicates share gain potential of 3% or higher. For ads without any Christmas content which aired last month, only 17% reach 3-Stars and none achieved the top rating.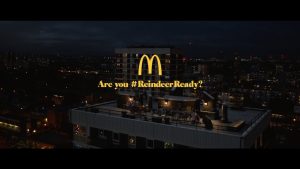 John Kearon, founder and chief executive at System1 Group, commented: "For many challenger and smaller brands with limited budgets advertising at Christmas can feel like a step too far. Almost every brand is advertising and trying to cut through the noise can be extremely difficult. However, the Ad Ratings data shows that Christmas really is the time to be seen. Christmas ads create far more positive emotion – so by advertising at Christmas brands can generate more potential long-term growth than at any other time of year – and it's a boost for their short-term sales too. It is a great opportunity for many challenger brands to invest their media spend wisely and they can really reap the rewards. Christmas advertising works."
Source: System1 Research