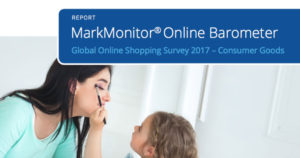 New research from MarkMonitor, the world leader in enterprise brand protection, reveals counterfeit goods still pose a significant risk to consumers. More than one-quarter of respondents (27%) said they had unwittingly purchased non-genuine consumer goods online. This included every day items, such as make-up (32%), skincare (25%), supplements (22%) and, worryingly, medication (16%).
Respondents found these non-genuine goods were found through a variety of online channels, including online marketplaces (39%), search engines (34%), mobile apps (22%) and social ads (20%).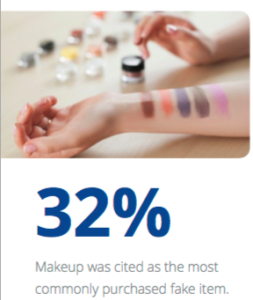 Respondents were also asked which of these channels they trusted to deliver goods that met their expectations all or most of the time. Brand websites were most trusted (89%), followed by online marketplaces (74%), online pharmacies (67%) and mobile apps (67%).
The research was conducted on behalf of MarkMonitor by independent market research firm Vitreous World. The aim was to examine online buying behaviour related to consumer goods, including make-up, toiletries, medicines, vitamins and supplements, purchased outside of supermarket shopping.
"The threat of counterfeiters is ever-present, affecting both brands and consumers. For brands it's all about the loss of revenue, reputation and customer trust. However, when it comes to non-genuine consumer goods such as cosmetics, skincare, sun care and medicines, the consequences for shoppers are far greater, affecting their health and wellbeing. As a result, it is up to brands to ensure they have a solid online brand protection policy in place to deal with the counterfeit threat and keep their customers safe from harm," said Anil Gupta, Chief Marketing Officer of MarkMonitor.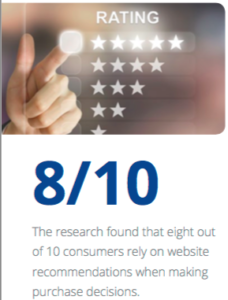 This sentiment was also reflected in the research, with 34% of respondents stating they believed it was a brand's responsibility to protect them from counterfeiters. This is reinforced by the fact that almost four in every 10 consumers that unwittingly bought a fake product complained directly to the brand. In addition, with 80% of consumers relying on online reviews before making buying decisions, ensuring customer satisfaction is crucial.
The survey also found that there is little desire to willingly purchase counterfeits. The majority of consumers (83%) stated they would not buy non-genuine consumer products, such as make-up, skincare and medicines.
Respondents were surveyed online across 10 countries, including the UK, US, China, Denmark, France, Germany, Italy, the Netherlands, Spain and Sweden. Interviews were conducted online and were completed between 4-10 May 2017.
The full report can be seen here.
Source: MarkMonitorÂ