Dame Emma Thompson, backed by a host of other famous names, has taken aim at big brands including Unilever, Nestle and Mondelez, as Greenpeace releases a powerful new 90-second animation that highlights how orangutans are being pushed to the brink of extinction by deforestation for palm oil.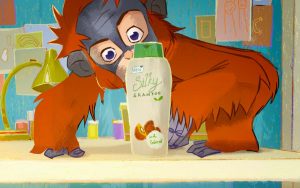 Launched globally on August 13, just ahead of International Orangutan Day (on August 19), the film, voiced by Thompson, will also be shown across UK cinemas with thousands of screenings throughout August and September. It has been made by creative agency Mother (directed by award-winning Salon Alpin) and produced by Oscar-winning Passion Animation Studios.
Celebrities taking to social media to share it include Stephen Fry, Bryan Adams, Jodie Kidd, Alesha Dixon, Andy Serkis, Geri Horner (née Halliwell), Gregg Wallace and Sharon Osbourne.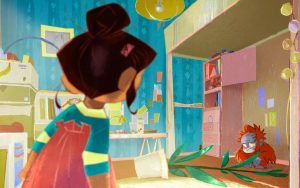 The film tells the story of baby Rang-tan as she causes mischief in a little girl's bedroom. Just as the girl is about to banish her, she asks Rang-tan what brought her there. Rang-tan's memories are harrowing. They show her forest home destroyed, trees burning, huge machines hacking others to the ground and her mother lying injured.
Palm oil is used in almost half the products we buy in UK supermarkets and demand is increasing at an alarming rate. Ending their part in deforestation for palm oil was a promise that Unilever, Nestle and Mondelez, along with many other brands made a decade ago, with 2020 their deadline.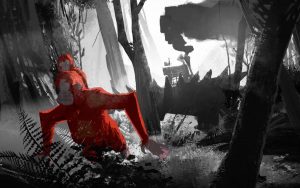 On International Orangutan Day they will have just 500 days to go and they are way off target. The film marks the start of Greenpeace's campaign to ramp up pressure on brands to keep their promise and end destruction of the rainforests.
Dame Emma Thompson, campaign ambassador, says: "When Greenpeace asked me to narrate Rang-tan, I didn't hesitate. For too long big brands have been getting away with murder. And for too long our response to orangutans has been 'ohhh, poor thing' as we're shown photographs of them orphaned and at death's door. But change is possible – we can make it so. By making a noise, demanding answers and forcing change, we can stop feeling sorry. Instead, we can feel exhilarated as we witness these iconic beasts living truly wild once more. If we accomplish that, believe me, we will all be much better off."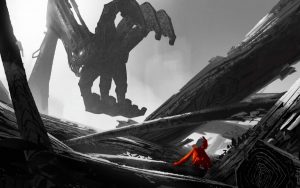 Orangutans spend 95% of their lives in the trees, but right now, Indonesia's forests are disappearing at the rate of one football pitch every 25 seconds.
Bornean orangutan numbers more than halved between 1999 and 2015 with the loss of approximately 150,000 individuals – that's more than 25 per day. If we don't act now to stop brands buying dirty palm oil, more habitats will be ruined, indigenous people will lose their homes and orangutans could be lost forever.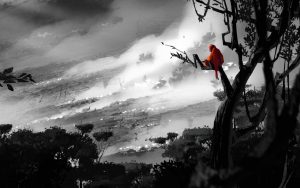 John Sauven, Executive Director of Greenpeace UK, says: "A decade ago we persuaded brands including Nestlé, Unilever and Mondelez to sign global commitments to drop dirty palm oil from their products by 2020 – but with just 500 days to go, their progress is pitiful. Orangutans have been pushed to the very brink of extinction, Indigenous peoples' lives are threatened and climate change is accelerating. It's no exaggeration to say that keeping these forests intact is vital for all life on earth and, with Rang-tan, we aim to bring this urgent message to millions more people. If we all act together, we can force brands to keep their promises and end deforestation for good."
Source: Mother