Deira City Centre recently launched an exciting campaign which allows shoppers to physically experience the 'taste of victory.' Due to the high temperatures and harsh outdoor environment, summer is generally the busiest period for malls in the region.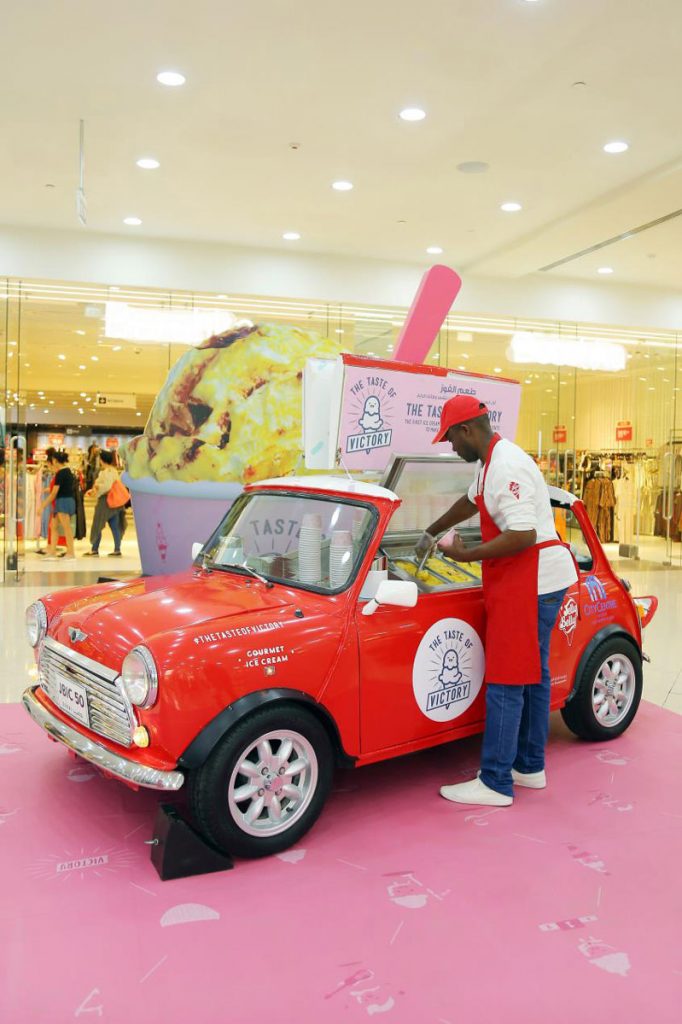 City Centre Deira's campaign, which is being executed during Dubai Summer Surprises, aims to go beyond the traditional 'shop and win' promotion, providing mall-goers with a unique positive experience of their trip to the shopping centre, while at the same time capitalising on the increased summer footfall.
Through the campaign, which was conceptualised by Dubai-based creative agency Mullen Lowe MENA and executed in partnership with US confectionary giant Jelly Belly, City Centre Deira developed a unique ice cream flavour, which has been scientifically proven to be able to elevate the moods of its consumers. The ice cream draws on a special combination of flavours that are known to boost overall serotonin and dopamine levels, evoking a sense of victory and overall positivity.
Iñaki Alava, a techno emotional cuisine expert from Basque Culinary Centre in Spain, helped develop the unique flavour by researching the link between different tastes and the key emotions they trigger in the brain.
Based on this analysis, various ingredient combinations were tested until the distinctive blend of banana, acai berry, blueberry and dark chocolate was selected as the most effective flavour in lifting the moods of its consumers. A vegan version of the ice cream, made with a coconut base, was also developed to ensure 100% inclusiveness, allowing every shopper the opportunity to feel like a winner.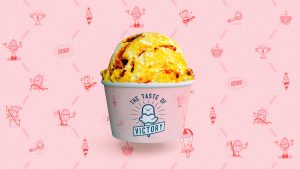 Alava notes that every ingredient used plays its own special role, working in harmony with one other to induce a certain sense of euphoria. Banana, which is the main ingredient, increases serotonin levels and creates happiness, Acai berry, an antioxidant, increases both serotonin and dopamine levels. Blueberry improves coordination and boosts our ability to recall positive memories. Dark chocolate amplifies the body's 'feel-good' good hormones and contributes to heightened pleasure. Coconut, the final ingredient, is what ties everything together, creating an aura of freshness and satiety.
Appropriately coined, 'The Taste of Victory,' the specially flavoured ice cream is available to all City Centre Deira shoppers who spend a minimum of AED 250 at the outlet during Dubai Summer Surprises, which runs up until August 3, 2019.
Source: Mullen Lowe MENA