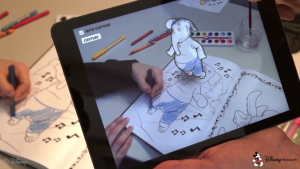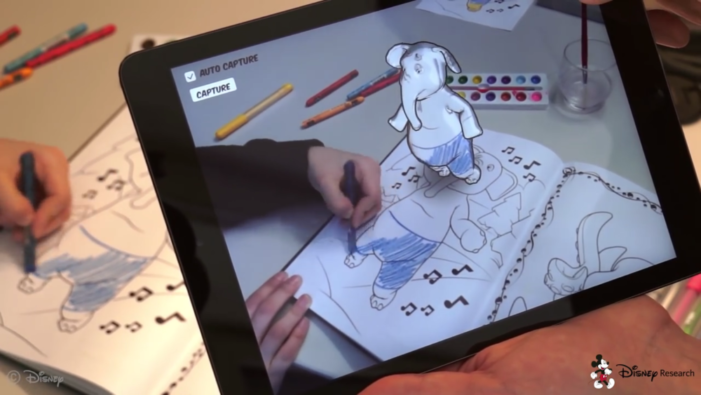 Disney Research, the company's technology arm, has revealed a new app that can track and capture real-time images from a mobile device's camera, then map them onto a 3D surface, creating an AR character that gains colour as an accompany book is filled in.
The app is still in the development phase and isn't yet commercial available, but Disney is confident enough in the technology to reveal what its working on, and the app represents a unique way of bridging the age old experience of colouring in with crayons or felt tips with the latest in mobile technology.
Studies have shown that colouring improves cognitive development in young children, as well as enhancing their imagination and providing an opportunity for self-expression at an early age. However, in the age of kid-friendly apps and heightened interactivity, keeping a child's attention with just a piece of paper and a pencil can be a tricky proposition.
The research team behind the app revealed the initial design at the IEE International Symposium on Mixed and Augmented Reality, one of the premier conferences exploring what this sort of technology is capable of.
The app will work on smartphones and tablets, and detects the pattern and colouring in real-time, mapping it onto a 3D character as it changes. Users will be able to shift the camera around to view the character from different angles, and the 3D model can be animated with simple motions and expressions.