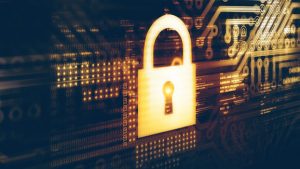 Ebiquity, a leading, independent, marketing and media consultancy, announced today the release of a research study in collaboration with online fraud and brand safety specialist, zulu5.
Ebiquity's media practice and zulu5 set out to study the extent to which ad misplacement is still prevalent in the DACH region – or Germany, Austria and Switzerland. It also wanted to identify whether digital advertising in general, and YouTube in particular, had become a safer environments for brands.
The research analysed ad placement using a comprehensive "outside in" spider crawling methodology of four million web domains, combined with artificial intelligence, to identify which brands had been exposed to non-brand-safe misplacements.
The study found that, during the first half of 2018, three in four of the top 100 advertisers in Germany, Austria, and Switzerland ran campaigns with ads appearing in non-safe environments. It also shows that while YouTube has tightened controls on ads appearing alongside some categories of non-brand safe content, brands remain exposed in other areas. The research demonstrates that further work needs to be done to utilize existing controls and put additional controls in place to fully protect brands.
Recent studies have found that ad misplacement in non-brand safe environments negatively impacts consumer perceptions of brands, and can have a negative impact on revenues. These studies highlight why brands need to review their brand safety exposure and ensure they are putting full controls in place.
Dietmar Kruse, Managing Principal, Media Measurement, says: "While progress has been made by YouTube and others, our study clearly demonstrates that there is still plenty of work to be done to protect brands in the digital domain. Brands need to institute regular audits and independent verification in order to reduce negative exposure and minimize reputational damage with consumers."
Andreas Gysler, CEO& Co-Founder zulu5, says: "Brand safety in digital advertising affects more than just marketing budget; it also results in lower consumer trust and hits a brand at its core. There should be zero tolerance when it comes to brand safety in digital. Our data shows that we still have some way to go, especially when it comes to supporting extremist, fake and ideological content."
Source: Ebiquity