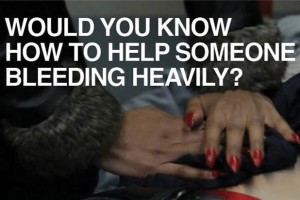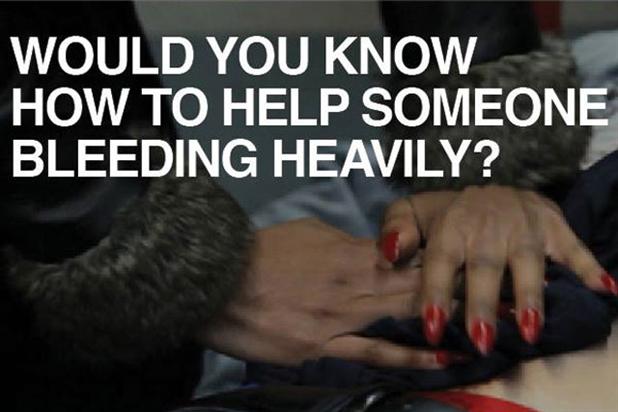 The British Red Cross has launched an app that lets users witness a knife attack on a bus, using Facebook data to personalise an online film.
The charity's 'Witness' app integrates with a viewer's Facebook account and inserts information from their profile into the film, which features a young man being stabbed on a night bus while the viewer is a passenger.
Facebook data is used to make the destination of the bus appear as the viewer's hometown, and the character receives messages from the viewer's Facebook friends while the story unfolds.
The app, which is recommended for ages 16 and above, comes with a warning that it "contains content that some users may find disturbing".
It was created by youth-focused marketing agency Force 7 and aims to highlight the importance of first aid skills ahead of World First Aid Day on 14 September.
At the film's conclusion, the viewer becomes a witness to the stabbing, but also to 'bystander effect' when the other passengers on the bus do not step forward to help the victim. The video is accompanied with information on basic first-aid advice on how to deal with a bleeding wound.
Paul Donnelly, head of campaigns at the British Red Cross, said using data from Facebook could "break through viewers' apathy and make the experience more immediate."
He continued: "What makes this app different to others is that it takes the technology a step further. Instead of using select personal information in static shots or animations, viewers will see those elements in live, moving footage, which makes it feel as if you are really in the film. This could happen to you – you could be there. So that begs the question – what would you do?"
The app can be experienced here.
The app forms part of a wider campaign called 'Life.LiveIt', aimed at teaching first aid to people aged 11 to 18. As part of the marketing push, the Red Cross has also developed a series of videos with YouTube stars covering issues including self-harm and choking.