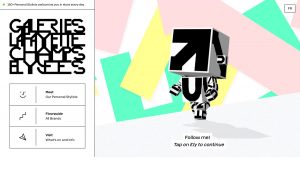 DVTK, a creative duo who help fashion brands tell better digital stories, were tapped by Galeries Lafayette to design a digital experience for their new flagship store in Champs-Elysées, a 6,500 sq. ft. venue created to challenge the traditional 'department store' model.
DVTK merged the online and in-store experience by designing Ely, an animated store mascot who welcomes and guides users through the brand's website and on Instagram to explore "Meet", an editorial platform that explains the Personal Styling 2.0 service in a human, fun and conversational way.
"Meet" is used as a way to connect users to the stylist they feel resonates with their own personal style and tastes.
Ely welcomes visitors to the website and acts as the store's digital voice, enhancing the human, playful and ever-evolving positioning of the brand.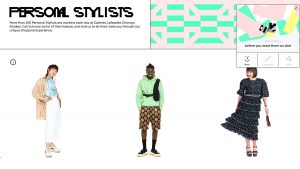 DVTK is often asked to use their wide range of immersive digital skills to create better users journeys, in this case, one that differentiates Galeries Lafayette Champs-Élysées from the uniformity of the experience being offered by its retail competitors.
Kim Boutin, Co-founder & Digital Creative Director, said: "Consumers want to engage via the channel of their choice and at the time of their choice. A generic approach does not represent luxury. Luxury is personal, bespoke, convenient and tailored to the clients' specific needs and tastes."
David Broner, Co-founder & 3D Creative Designer, added: "We created Ely, a cute character made out of M/M Paris' branding elements, in order to give the store a unique digital identity and a personified voice. Our mascot embodies the humanised, playful and ever-evolving positioning of the brand on digital."
Source: DVTK