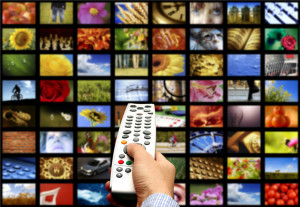 Worldwide TV advertising spending grew modestly — low-single-digit percentage gains — in the first half of 2013, while Internet advertising continued to rocket higher with big double-digit percent hikes.
Nielsen says TV grew 4.2%, now at a 57.6% market share for the first six months of the year. The second-largest media in terms of advertising spending — newspapers — sank 2%, now at a 18.9% share. Magazines gave back about the same amount — 1.9% — now with 10% share of all media spending.
The next-biggest media — radio, with 5.4% global ad share — drifted 0.9% lower.
Internet advertising was again the star of worldwide advertising spending — climbing 26.6% during the period. Asia-Pacific and Latin American countries continue to fuel its growth — rising 43% and 38.5%, respectively.
While Internet advertising overall continued to shine, only outdoor advertising — with a 3.5% share — grew in all regions during the first half of year — up 5%.
Randall Beard, global head, Advertiser Solutions for Nielsen, stated: "It's clear that advertisers are wisely maximizing their opportunities to reach consumers across platforms with TV ad dollars showing no signs of slowing and noteworthy increases in Internet ad spend."