The Co-operative Bank is working with Hearts & Science on an innovative media strategy for the Bank's For People with Purpose campaign which aims to amplify the bank's status as the ethical banking choice for UK consumers.
The strategy, proposed and fulfilled by Hearts & Science, incorporates the use of Good Loop for online video content, allowing consumers to give back to charity while continuing to drive awareness of the brand.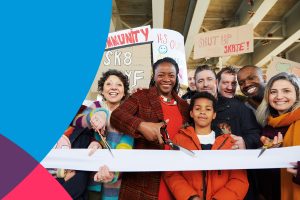 The Good Loop platform enables the bank to fully demonstrate and bring to life it's For People with Purpose credentials as the technology allows consumers viewing online video ads to choose one of three of the Bank's charity partners to donate 50% of the ad revenue to.
Running alongside The Co-operative Bank's Good Loop activation, Hearts & Science also brokered a partnership with Bauer Media to celebrate local businesses that epitomise theFor People with Purpose messaging. 
The partnership with Bauer media, launched this week (6th August 2019) and calls for people to nominate local businesses, after which a short list will be created by judges from; Bauer, The Co-operative Bank and an independent, to determine which business encapsulates the For People with Purpose ethos. The winning business will receive £1,000 as well as a week's worth of free advertising on Bauer media channels.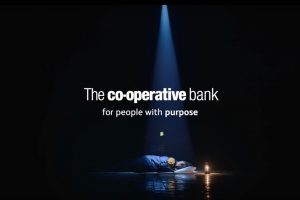 Alastair Pegg, marketing director at The Co-operative Bank, commented: "We've taken the opportunity to use Good Loop as part of our For People with Purpose campaign, because we felt it was a great fit for who we are as a bank. This was an exciting decision for us. By choosing this platform we can facilitate a different model of advertising and one we've never used before. There can be negative commentary about digital marketing, but we genuinely believe this kind of approach goes a long way to bringing out the best of what can be achieved with digital marketing, and we're really glad we're adding benefit to three of our charity partners through working with Good Loop. The team at Hearts & Science are ensuring we make the most of this campaign and I'm already looking forward to exploring other opportunities like this in the future. We want to keep innovating and doing something more than traditional advertising, especially focusing on activity that we believe will really resonate with our target audience."
Garrett O'Reilly, managing director at Hearts & Science, added: "The Co-operative Bank is truly unique in terms of its principles within the financial sector. Therefore, it was essential that we devised a media strategy that could not only demonstrate the core values of the bank, but also demonstrate how the bank was already celebrating and giving back to local communities. The Good Loop and Bauer media partnerships provide The Co-operative Bank with the opportunity to demonstrate how it is living up to its For People with Purpose messaging. These two pillars of the media strategy are critical in demonstrating that the brand is walking the talk and attracting consumers who share similar views to bank."
Source: Hearts & Science