In a new campaign, co-created by McCann, Help for Heroes unveils 40,000 Strong, a striking installation made up of a 40,000 model force of wounded veterans, at Manchester's Arndale Centre.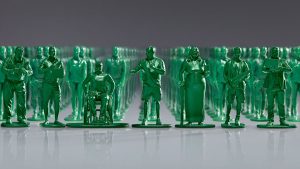 The exhibition and online campaign, produced in collaboration with Facebook as part of Campaign's Hack 50 initiative, powerfully brings to life a newly-released statistic that 40,000 people have left the military through injury over the past 20 years. Thousands of them fall through significant gaps in support.
The scale model designs of the 40,000 Strong were based on real-life veterans. Each with their own story to tell in social channels of how Help for Heroes have supported them on their road to recover and lead positive lives.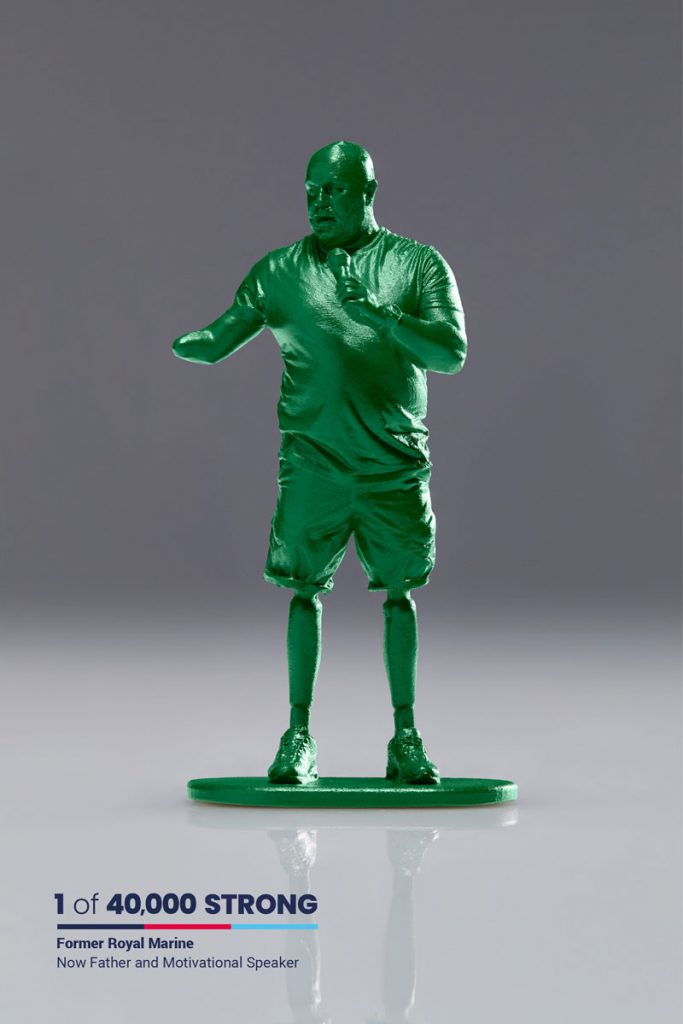 The installation stands as a demonstration of the Charity's public ask to help all wounded Veterans stand strong and to highlight the gaps in the Ministry of Defense's support during their medical discharge process.
In exchange for a donation through the Charity's website, supporters will receive their own boxed model Veteran from the 40,000 Strong exhibition, with money raised going towards funding Help for Heroes vital work. The number of Service Personnel whose lives have been derailed by injury grows every day.
According to research released by the Charity, 70% of wounded Veterans described their medical discharge as "negative" and over 60% felt they didn't receive enough support while transitioning out of the Armed Forces.
Beth Miles, Fundraising and Marketing Director at Help for Heroes said: "Injuries have ended 40,000 military careers in 20 years and every day this number grows. Many of them tell us that their transition impacted significantly on their health, wellbeing and family. We are committed to ensuring all wounded veterans receive the support they deserve, so we have created a campaign to showcase the scale of the need, asking the Great British public and the Government to help the thousands of wounded veterans and their families falling through major gaps in support."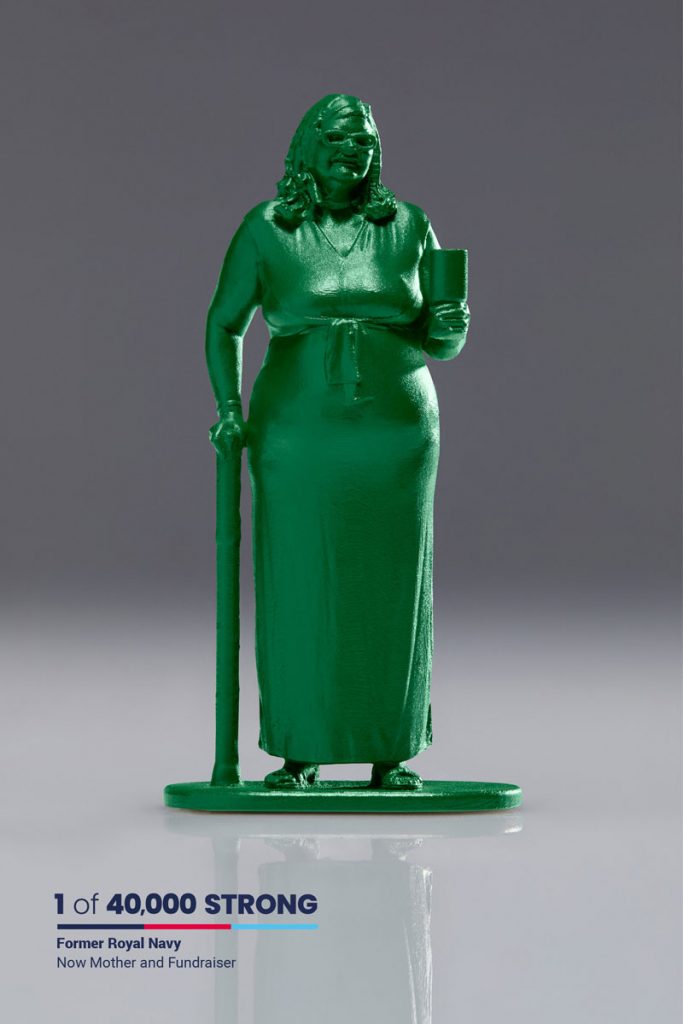 Mike Oughton, Director of Copy at McCann said: "It's been a pleasure working with Help for Heroes and Facebook on this project. Presenting wounded veterans as a force is about more than highlighting the scale of need. It's about forty-thousand highly-trained individuals, who, with the public's support, we can help to stand strong."
Julie Seal, Creative Director at Facebook Shop said: "40,000 Strong, as part of the Hack 50 project with Campaign Magazine, exemplified the power of collaboration and technology for good causes. Brought to life with a 3d printed real-world exhibition and powerful videos telling the true stories of many of the individuals, and driving donations for Help for Heroes, this campaign worked with what our platforms are perfect for – the power of community.''
To find out more about the gaps in the transition process, and how Help for Heroes support those that have been medically discharged, visit here.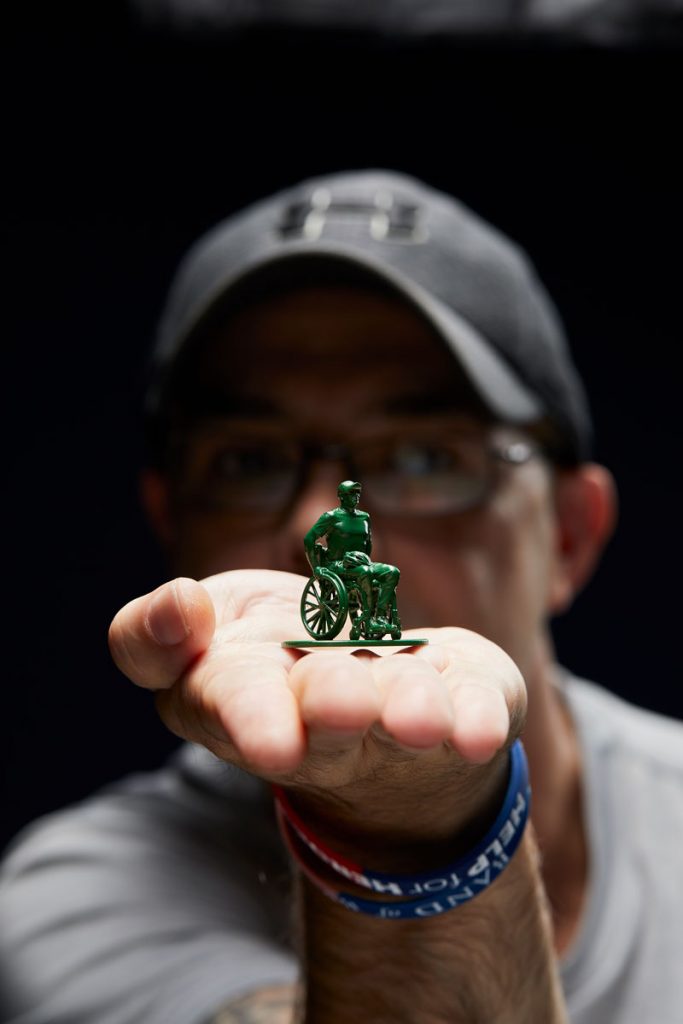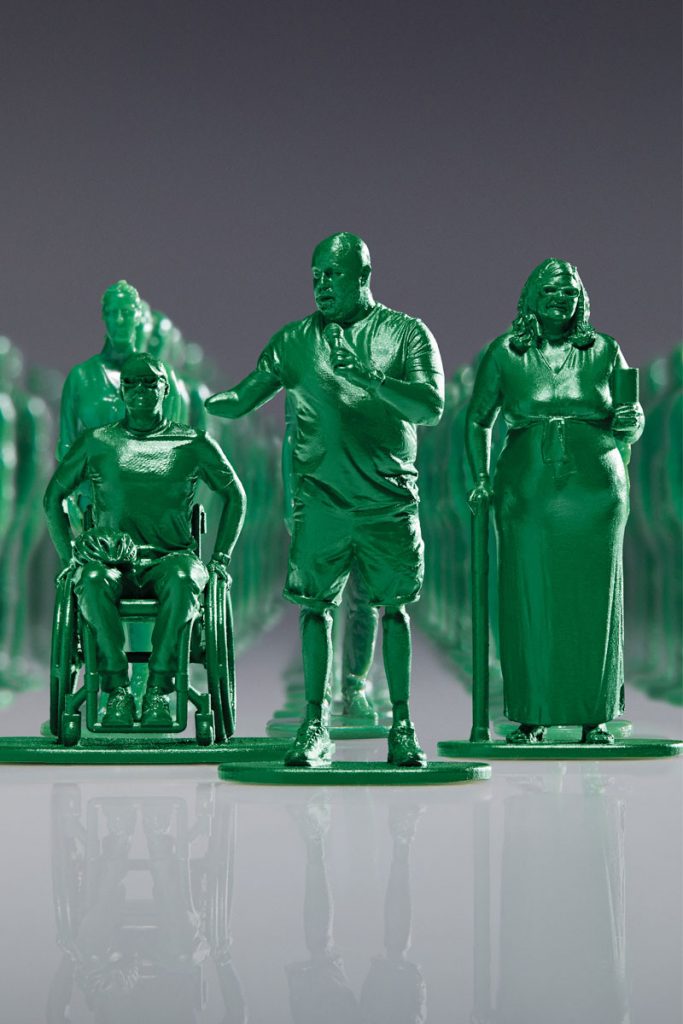 Source: McCann