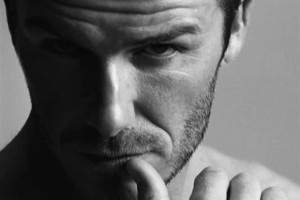 H&M is planning to broadcast a Super Bowl TV ad starring David Beckham that will allow viewers to buy items from the former footballer's underwear range directly through their TVs.
According to reports, the Swedish fashion retailer is returning to the Super Bowl after a year away with a campaign for Beckham's Bodywear range.
Viewers watching the broadcast via a Samsung smart TV will be able to use their remote controls to order the products modelled by the former England footballer.
Using a system dubbed "t-commerce", developed by ad tech company Delivery Agent, a small pop-up menu will appear on screen allowing viewers to make a purchase. The interactivity will also appear to those watching the ad after the live broadcast.
H&M first signed up Beckham as an ambassador in 2011. Last year's campaign for its Spring 2013 range was directed by Guy Ritchie. The storyline followed the exploits of the recently-retired footballer after he was locked out of his house wearing only his underwear.
Brands such as Unilever-owned Axe, Audi, Bud Light, Chevrolet, Coca-Cola and Mars have invested an estimated $4m for a 30-second TV ad during the Super Bowl on 2 February.