Honda Motor Europe has launched an emotionally charged campaign to promote the launch of the new Civic Type R.
The "Are You Type R?" campaign, which comprises online content/VOD, press and OOH, and was created by the Hakuhodo-owned Southpaw, which won the account in April following a competitive pitch.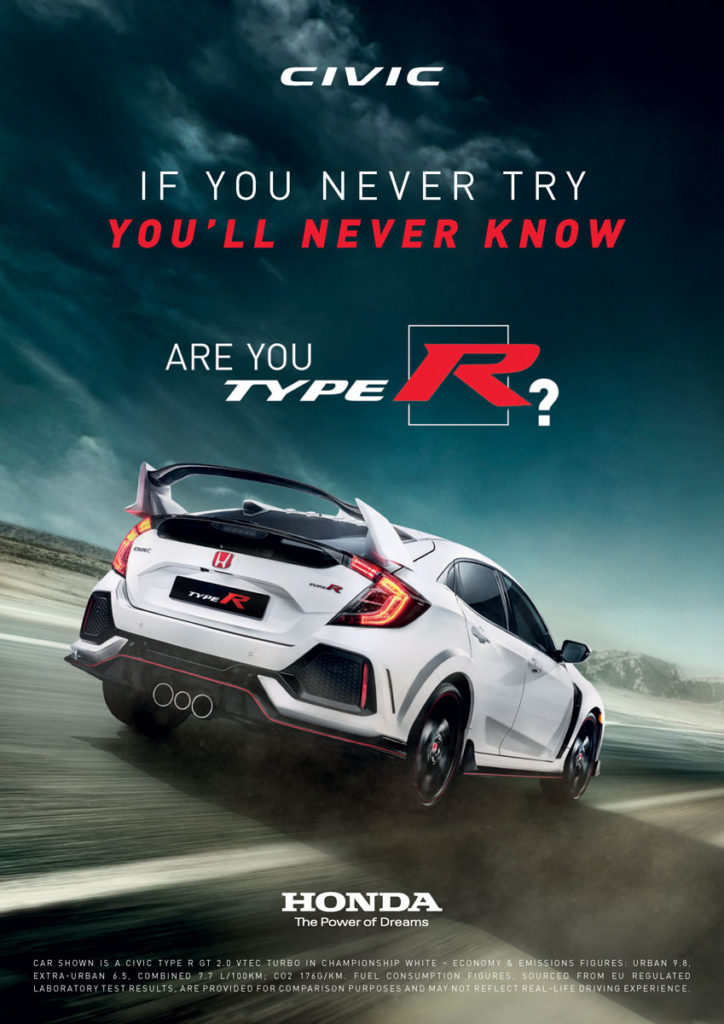 It positions the Civic Type R not just as a performance car – but as an attitude, and is designed to prompt reappraisal of both the Civic range and the Honda brand through the notion that 'with risk, comes reward'.
A campaign of two phases, the first aims to establish a link between a Type R attitude and the car's performance with highly exhilarating pieces of film, print and digital content that challenges the audience with the question – "If you never try, you'll never know – are you Type R?"
The second phase is influencer driven with a pre-event and event film that is comprised of four influencers from each of Honda's key European markets including the UK, Italy, France and Germany.
Trained and challenged by World Touring Car champion, Tiago Monteiro, the influencers were chosen because they epitomise the Type R attitude, the influencers compete in a racing challenge called "Reach The Racing Line" at the Lausitzring in Dresden to find out who is the most 'Type R'.
The main event film will be teased out on social media as well as on the influencers own channels, and it comprises the first time Honda has run a pan-European influencer campaign.
The UK element of the campaign breaks on 14 August with other markets running activity by October 2017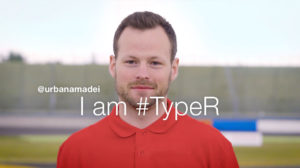 Fabrice Esteve, Marketing Communications Department Manager at Honda Motor Europe commented: "The Civic Type R is an exciting and exhilarating car and we wanted to create a campaign that highlighted all the adventurous elements that make it great. 'Are you Type R' is the perfect, up-tempo film to introduce the all new Civic Type R to the European market."
Rob Goodall, business director at Southpaw, added: "With such an iconic car, it was imperative we captured the essence of the Type R whilst surprising and emotionally connecting the audience to the brand. Driving engagement and delivering the campaign through influencer content, digital and social experience has allowed us to connect at an emotional and attitudinal level with the audience."
Source: Southpaw