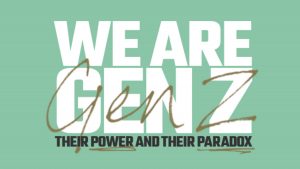 Brands must reassess what they think they know about Gen Z,  according to new research from global socially-led creative agency, We Are Social.
The agency has launched We are Gen Z: Their Power and their Paradox, a new ethnographic study which delves into the lives of 12 Gen Zs from across the UK to understand their true thoughts, behaviours, and beliefs.
To gain a representative sample of Gen Z across the UK, the 12 participants were selected based on the following criteria: born between 1995 and 2002; living across the country, not just London; from both cities and suburban areas; have different family/socio-economic backgrounds; different ethnicities; are active social media users; and have some degree of passion around something: whether music, photography, fashion, sports, or social activism.
We Are Social's research team then immersed themselves in the day-to-day lives of the participants – observing them in real-life and capturing their non-verbal cues and triggers. This qualitative method aims to get the closest look at the participant's real selves, versus what they might claim to be in data collected through surveys or questionnaires.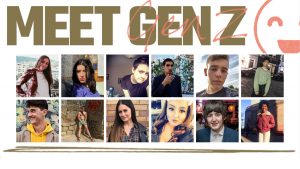 Previous studies have labelled this age group as entrepreneurial, devoted activists, and – amongst other things – a little more clean-cut than previous generations. The new findings, however, challenge many existing preconceptions and have revealed Gen Z to be far more complex demographic than anticipated.
The study revealed six key insights about Gen Z, which were consistent across the research participants:
Conscious contradiction – Gen Z are pretty happy with contradiction and are fine holding two sides of an idea in their head at the same time, seeing both sides of an argument. Embracing a mix of viewpoints and striving for a more nuanced way of thinking has enabled them to create kaleidoscopic identities.
Learn/Unlearn – Gen Zs are less likely than Millenials to blindly trust information simply because it is online. This distrust has sharpened their filters. They know that there's no one single version of the truth, and they know authenticity when they see it.
United and divided – We've never been more open to discussions around diversity and inclusion. Yet, the potential for conflict has risen. Division exists at a high level for Gen Z (race, equality, socio-economic) and so their response is to look for unity in smaller, easier to reach places.
Ephemeral vs permanent – Our world is a transient place. The likes of Spotify, Netflix and Kindle have toppled their physical counterparts. Gen Z is part of this rush towards impermanence. They'll purge their Instagram account when they get bored of it or when something changes in their life. And yet, they value physical things they can touch, keep and surround themselves with. These tangible pieces of their past help them to feel grounded in a fast-paced, hyper-connected life. Permanence is an idea, a value and a status for them.
Inverse influence – Our obsession with influencers appears to be reaching its peak. Their influence over Gen Z, in particular, is limited, and influencers with mega popularity are unappealing. Gen Z actively favour and follow those they see as having a more hard-earned credibility: people with genuine skill, an established talent, an interesting perspective, or those who are taking direct action.
Hyper-hybrids – Gen Z is the most fluid generation. They don't see themselves in binary terms anymore – they can be many things all at once. This fluidity doesn't just apply to sexual orientation or gender, but also to their wider interests. As Gen Z has itself embraced hybrid identities, it's made them more receptive to and eager to embrace combined messaging from brands.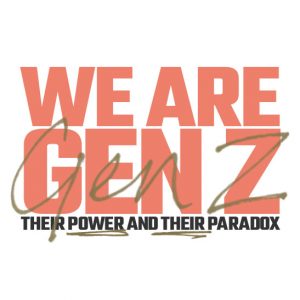 Mobbie Nazir, chief strategy officer, We Are Social, commented: "As an audience, Gen Z define themselves through a series of core values and beliefs. Outside of these, however, they are much more fluid and able to embrace and abandon cultural moments with relative ease. This is a group which is turning its back on mega-celebrities and influencers when it comes to informing their decisions. Instead, looking to close groups, smaller communities, and more authentic micro-influencers for guidance."
"We're also seeing Gen Z challenge what they accept as truth. They are choosing to delve deeper and think more critically about the information they are presented with online; choosing instead to make their own, informed, decisions. And when it comes to holding these well-informed opinions, as a group, they are more than happy to embrace contradictions. Often holding opposing ends of a viewpoint at the same time. The challenge for brands is to balance relevance at the core value level against tapping into transient cultural movements, in order to maintain Gen Z's attention and trust," concluded Mobbie.
For more on these trends and other key insights into Gen Z, please see the full report here.
Source: We Are Social