Inspiring Australians to experience the joy to be had in everyday life at home, IKEA Australia has released its new retail campaign, 'Get Used To A Better Living Room' via The Monkeys, part of Accenture Interactive.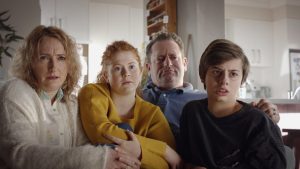 The campaign aims to drive IKEA's unique point of difference by showcasing its affordable range of clever solutions for the home.
Directed by Damien Shatford from Sweetshop, the campaign focuses on the frustrating habits we accept when surrounded by household products that don't actually work.
Vince Lagana, ECD, The Monkeys said, "It is human nature to adapt to the space around you, even when those spaces are full of clutter and are badly laid out. In this fun retail campaign, we wanted to demonstrate how IKEA offers a simple solution resulting in a better life at home."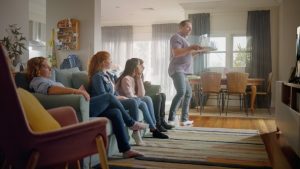 Kristin Bengtsson, National Marketing Manager, IKEA Australia added, "We love how our new creative platform shows how IKEA can solve everyday frustrations in people's homes. We want to show how easy and affordable it is to improve your life through clever home furnishings and encourage people to get used to a better living room."
The campaign runs across TV, digital, social and on out of home advertising.
Source: Sweetshop