Toronto-based design and experience agency Jam3 will turn Biidaaban: First Light, a pioneering interactive virtual reality (VR) exploration of Canadian indigenous futurism, into a live installation in Toronto's Nathan Phillips Square. The week-long Biidaaban event will launch on Tuesday, September 18 and will be free to the public.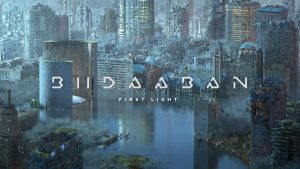 Biidaaban: First Light premiered at the Tribeca Film Festival in April 2018. The project depicts a future Toronto being reclaimed by nature and is told through stories and narratives in Canadian First Nation languages. To create the live Biidaaban: First Light installation, Jam3 used VR technology which will immerse visitors in the altered landscape and take them through several narratives in the Biidaaban world.
This is the first interactive installation that solely features Indigenous languages to tell a digitally-crafted story. Jam3 worked closely with the Anishinaabemowin director of Biidaaban: First Light, Lisa Jackson, and 3D artist Mathew Borrett to create a jarring but hopeful depiction of a great city in decay.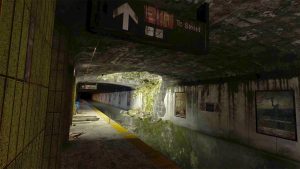 "Biidaaban is an abstract narrative which allows viewers to hear Indigenous languages that have never before been used for this type of project," says Jam3 Executive Creative Director Pablo Vio. "Together with the National Film Board and Lisa Jackson, we had to secure special permission from the elders of the First Nations for the languages and stories to be recorded. Jam3 has created a truly one-of-a-kind installation and we're excited for such a large live audience to experience it."
"This future of Toronto opens a window into the depth and complexity the city's native languages – ones that have been spoken here for thousands of years, and grown on this land in the same way plants do," adds creator Lisa Jackson. "It is a poem to my birth city, a place of contradictions and possibilities, and a place that is still indigenous."
The live Biidaaban event will premiere on Tuesday, September 18 and run through Monday, September 24 in Nathan Phillips Square. The custom-built installation will feature five individual stations with VR headsets.
Source: Jam3