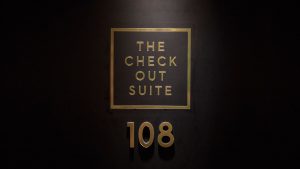 Swedish creative agency, Stendahls, have unveiled their latest creative activation: The world's first hotel room where the price you pay is determined by how much time the guests spend on social media. Here, is where screen time is first introduced as the new currency.
"The Check Out Suite" is a unique hotel room in Gothenburg, Sweden, that rewards visitors for staying away from their screens, allowing families to spend time with each other instead.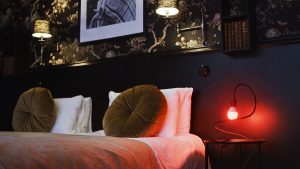 The room is equipped with The Skärmfri (Screen-free) smart lamp, which calculates how much you pay for the room based on how much time you spend on social media. As you surf, the light from the lamp gradually changes until it starts to glow red. This means guests will now pay full price for the room.
Länsförsäkringar – a leading Swedish insurance company that works to improve digital health and social sustainability for individuals and families – is behind the initiative, in collaboration with Hotel Bellora.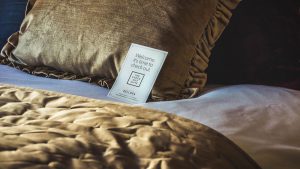 The suite and Skärmfri is part of skarmhjalpen.se (The screen-help) – a service that analyses and keeps track of your screen habits using a test, to help you maintain a healthy balance between life online and offline.
Lisa Höglund, Head of Communications Länsförsäkringar said: "We're now taking our 'Screen Help' concept further in different ways.The Skärmfri lamp was one way to help, but now we have taken it even further and converted screen time into a currency that rewards a healthy digital life."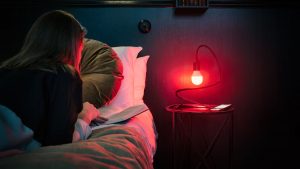 Mariana Valderrama Gaete, General Manager, Hotel Bellora added: "As a hotel, it is important to encourage people to socialize with each other when they stay with us. The Check Out Suite is an exciting concept that really challenges modern behaviour. We look forward to seeing how it develops."
You can register for booking interest here.
Source: Stendahls