A new campaign for the NHS launches this week, created by M&C Saatchi, and putting a blend of empathy and humour at the heart of the message for the first time.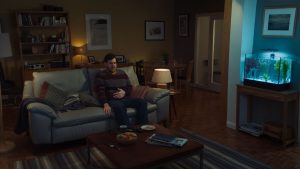 The campaign, which is hoped to get millions more people using the service, comes as colder weather moves into the UK which could put pressure on the NHS, particularly on GPs and A&E units.
In the first work for the NHS created by M&C Saatchi, this multichannel campaign positions 111 as the best solution for those uncertain where to turn in a healthcare dilemma.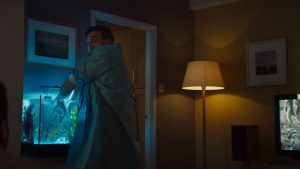 Although 111 is seen as a crucial NHS service that most of the British public have heard of, not enough people remember to use it in the moments it when it can help the most.
The strategy behind the campaign hinges on vividly conjuring up the familiar moment of uncertainty we have all experienced when faced with an urgent health concern.
This is a significant evolution in the advertising strategy for NHS England, from service-led messaging to emotional, human-led stories.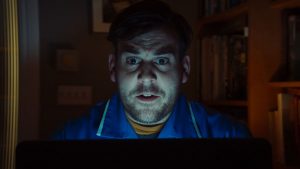 Phil Bastable, head of marketing for NHS England, said: "NHS 111 is a fantastic service that provides the public with a convenient way to get the right medical help or advice when they need it, however, there are still people who don't know what NHS 111 is for or that in most of the country you can now access it online. This campaign uses a scenario that everyone can identify with and shows in a humorous way how people can react to an urgent situation that NHS 111 could help them deal with, we think this is a really creative and engaging campaign."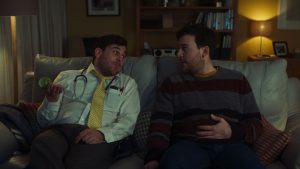 Mark Goodwin, M&C Saatchi Deputy ECD, said: "We've all faced the 'is it serious or not' dilemma. Swiftly followed by 'what on Earth should I do?'. This 111 campaign dramatises the internal tussle between 'do nothing', 'consult Dr Google' and 'get me to A&E'. In doing so it positions 111 as the one place you can turn to for exactly what to do. It's been a great experience working on this and, hopefully, it will mean more people will get the help they need when they need it."
M&C Saatchi's creative duo Thom Farrall & Liam Campbell were behind the campaign.
Source: M&C Saatchi