The Department for Education (DfE) is unveiling a flagship government campaign on 17 January to raise awareness and encourage reappraisal of Apprenticeships by both employers and candidates.
Created by M&C Saatchi, the new campaign sets out to challenge the current perception of Apprenticeships, which are often associated with low wages and manual labour.
Revealing the reality of Apprenticeships today, the campaign is centred on electrical sparks coming off the apprentices and everything they touch, symbolising their energy, passion and spirit. The campaign also tells the stories of real people whose lives and businesses have been changed by apprenticeships.
The ambitious relaunch required an emotionally-led campaign with a universally engaging idea. This led to the platform idea and new strapline 'Fire It Up', which speaks both to the benefits derived by the employer and to someone considering an apprenticeship.
Gemmaine Walsh, Director of DfE Communications Group, said: "This is a flagship Government campaign which has the potential to change how people think and feel about Apprenticeships – and have a real impact the lives of thousands of people. It's great to have M&C Saatchi on board and we are excited to see how our new approach will change attitudes."
M&C Saatchi chief creative officer Justin Tindall said: "Apprenticeships have a perception problem. They're not seen as a cool, active choice. This ground breaking, progressive campaign sets out to turn that perception on its head by shining a light on the energy, passion and palpable spark that embodies apprentices and the exciting range of career paths open to them."
M&C Saatchi was appointed by the Department for Education last October following a competitive pitch, with a remit to launch a new campaign. Its challenge was to champion Apprenticeships as an extraordinary tool for learning, overcoming people's outdated perceptions.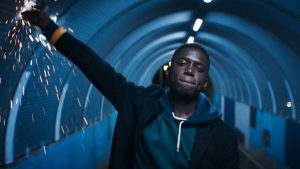 The campaign will run across all major TV channels and on-demand, as well as cinema, social media and search. It comprises 60", 30" and 20" executions, national and school proximity OOH, digital display, targeted social carousels, plus a media partnership with Hearst.
The 'Fire It Up' idea will live beyond traditional media channels and sits at the heart of all engagement activity from career fairs, to school engagement programmes, to employer and intermediary engagement activity.
A new website, apprenticeships.gov.uk, will also go live, created by a joint team from M&C Saatchi and the Education and Skills Funding Agency (EFSA), the site will offer a jargon-free overview for employers and candidates of what it means to hire an apprentice and become one.
The creation of this website and all supporting content was developed by M&C Saatchi's new creative tech offering, M&KE, which is being led by Niall Wilson.
"Our collaboration with the brilliant ESFA team in Coventry has broken new ground for gov.uk. It puts us in great shape to keep this idea active and front of mind, in-between peaks of campaign activity," added Wilson.
The site supports the campaign seamlessly from awareness into adoption of the gov.uk services.
Source: M&C Saatchi