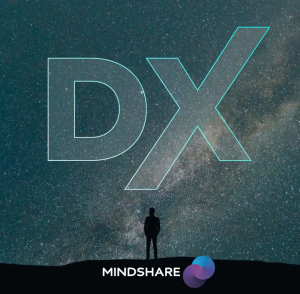 Mindshare, part of WPP, announces the launch of its audience-first customer decisioning tool, DX. By leveraging user experience principles in its approach, DX is able to reveal much more nuanced decision-making behaviours than many industry frameworks, unlocking new avenues of growth for clients.
The launch is in response to emerging changes that Mindshare is seeing around audience decision making, with customers' expectations of brands becoming increasingly challenging.
This is as a result of audiences bringing in a wider range of previous experiences into their decision, as opposed to simply thinking within the limits of the category. In contrast to traditional, linear consumer journey frameworks which take a brand-first approach, the DX solution puts audiences first, delivering insights which are more brand- and sector-agnostic. This enables clients to build a much more rigorous marketing strategy.
The tool is powered by extensive quantitative customer research, which is conducted as soon as possible after the decision in question, and uses both qualitative data and passive data sources such as social conversations and search behaviours to help interpret the results.
As well as conducting studies into 50 individual sectors, results are also analysed within a central decision database, enabling Mindshare's research team to draw out cross sector behavioural patterns which emerge for specific audience segments.
Julia Ayling, Head of Research and Insights at Mindshare UK, commented; "People are at the heart of everything we do and that's why we are incredibly excited to launch this new tool. DX explores people's decision-making behaviours, helping us better understand people's actions, attitudes and needs, to help our clients to future proof the decisions they are making and ultimately achieve real business growth."
DX is now available to all UK clients, with a multi-market roll-out anticipated to take place by the end of 2019.
Source: Mindshare