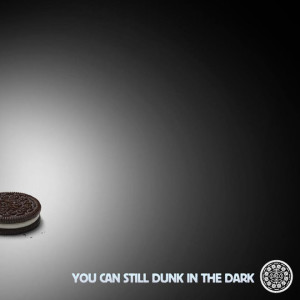 Mondelez, the parent company of brands like Oreos and Cadbury, has inked a deal with Twitter that will allow its teams in the UK, US, India and Brazil to analyse the effectiveness of its social media marketing in real-time.
The deal, the first of its kind between a company and the social media site, comes after a series of successful real-time marketing efforts, most notably with its Oreos brand during the Super Bowl black out.
According to the Financial Times, the agreement includes an ad spending commitment but also gives Mondelez preferential advertising rates.
"Our recent real-time marketing activities across brands like Oreo, Cadbury Dairy Milk, Wheat Thins and Trident have shown tremendous promise. We truly believe that real-time engagement can drive business growth," said Bonin Bough, vice president of global media and consumer engagement at Mondelez International. "The partnership with Twitter will allow us to take our capabilities to the next level in terms of analytics, instant engagement and global scale and be on the forefront of real-time innovation."
"With a rapid consumer shift toward mobile usage, companies must plan for the moment to ensure their brands remain relevant and in touch with the interests of consumers," said Adam Bain, president of global revenue at Twitter. "Mondelez International continues to be one of the pioneers in live marketing, and we are thrilled to partner with their brand teams across the world."
The deal was brokered in conjunction with Starcom MediaVest.