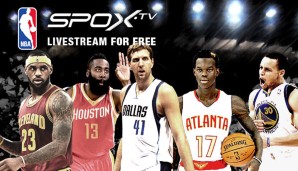 The National Basketball Association (NBA) and premium sports website SPOX.com, part of Perform Media Deutschland GmbH, announced an expanded multiyear partnership to provide season long digital content on NBA.de, the NBA's official online destination in Germany.
SPOX.com, named "Best Sports Website 2015" at last year's National German Sports Journalists ceremony in Hamburg, will offer fans in Germany a new mobile optimized experience, including an increased number of daily video clips, and customized content tailored to German fans.
In addition, for the first time, NBA.de will stream NBA All-Star 2016, including the BBVA Compass Rising Stars Challenge, State Farm All-Star Saturday Night and the 65th annual NBA All-Star Game, live from Toronto, Canada.
"We are thrilled to announce our expanded partnership with SPOX in advance of the first All-Star ever held outside the United States," said NBA Associate Vice President, Germany, Nordics and Central Europe Jan Menneken. "This partnership stands as a testament to the NBA's commitment to providing fans in Germany with the best content the league has to offer. And there's no better way to tip off this partnership than by live streaming All-Star 2016 in Toronto next weekend."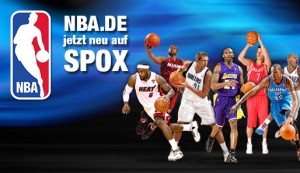 "We are delighted to continue working with the NBA, which is proof of how satisfied both parties are," said Perform Germany Managing Director Dirk Ifsen. "Since the beginning of the partnership in 2012, we have seen a significant increase in both fan engagement and interest in the sport in Germany. Using our experienced editorial team, we will continue to offer fans the most compelling and original NBA news."
NBA.de, hosted in a special section of SPOX.com, will continue to offer basketball fans with free livestream games, daily and weekly highlights, as well as blog posts, analysis and commentary from SPOX.com's experienced editorial team.
NBA.de will continue to keep fans up-to-date with the weekly NBA web show, "Fastbreak," together with the popular "Triangle Offense" series hosted by a panel of SPOX.com's resident basketball experts.