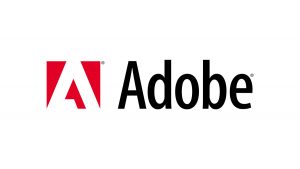 Consumers are engaging with retail brands on more channels than ever before – from Voice Assistants, smartphones, to smartwatches – with online continuing to take a sizeable share of total spend. It means that retailers are under increasing demand to ensure their entire cross-channel offering is seamless, and create exceptional customer experiences at every single touchpoint.
In response to these challenges, Adobe has introduced a number of intelligent capabilities for retailers that enable them to create stand-out, fluid shopping experiences across online, offline and in-store channels. Announced at NRF 2018, 'Retail's BIG Show', these innovations include Big Data integration with Hadoop to gain intelligent insights on pricing models and demand forecasts; a project from the research labs that enables retailers to analyse in-store journeys and provide hyper-personalised experiences; and the ability to create 3D VR and AR retail assets that allow consumers to visualise products.
These capabilities will be offered in the Adobe Experience Cloud and will be underpinned by Adobe's advanced artificial intelligence (AI) and machine learning offering.
Integration with Hadoop
Retailers are increasingly turning to Big Data to gain intelligent insights on consumer demand and forecast sales against different seasonal and promotional contexts. Hadoop – one of the biggest Big Data storage providers – is now integrated with Adobe Campaign, meaning marketers and retailers have direct access to this insight and can automatically inform campaigns without the need for complex data migrations. For example, retailers can leverage transactional and loyalty information stored in Hadoop to build campaigns that are personalised to customers across multiple devices.
Understanding in-store behaviour
While the customer journey can be effectively analysed online, the same cannot be said of the in-store experience. To combat this challenge, Adobe is previewing a project in development in its research labs that shows live foot traffic inside a store. Once customers enter, retailers will have the ability to segment those shoppers based on loyalty, last visit date or shopping preferences for example, and push in-store offers within a retailers' mobile app based on this information. Adobe Analytics captures shopper behaviours while Adobe Target further optimises offers and delivers a hyper-personalised experience. Built on the Adobe Cloud Platform, retailers can also leverage third-party data from inventory, POS and CRM systems to further optimise offers for in-store shoppers.
Delivering 3D, Panoramic and VR imagery
Adobe has introduced Panoramic and VR viewers for retailers in Adobe Experience Manager to help retailers deliver immersive experiences without custom development. It means that retailers can replace costly photography with photorealistic 3D assets which can be edited from any angle, in any light and in any setting, through the integration of Experience Manager with Adobe Dimension CC. These high-quality 3D assets enable retailers to deliver immersive experiences. For example, through their smartphones, customers can experience how a new wardrobe would look in their bedroom or try on an item of clothing.
Optimised creative at scale
The number of devices available to consumers is practically limitless, meaning it can be difficult for retail marketers to optimise campaign creative to suit different screen sizes and bandwidth. Adobe has introduced Smart Imaging within Adobe Experience Manager, which automatically detects a customer's available bandwidth and device type to minimise image file size by up to 70% upon delivery. This enables retailers to automate campaigns that are optimised to each user on a large scale.
Customised omnichannel commerce
Adobe has introduced the industry's first set of flexible microservices built on Adobe I/O Runtime – Adobe's serverless open API platform – to power experience driven commerce. As a result, retailers can provide a shopping experience that is connected across multiple touchpoints – helping to find the right product or make a purchase. By integrating digital, physical and back-end systems, retailers can build true omnichannel experiences that engage shoppers at every single stage of the shopping journey. This offering is supported by integrations across Adobe Experience Cloud.
Vijayanta Gupta, Retail Industry Strategy Director at Adobe said, "The experience offered is the single most important thing that consumers look for before developing an affinity for a brand. Creating personalised, adaptive, seamless experiences is critical for retailers looking to drive customer acquisition and loyalty. But retail experiences still tend to be silo-ed between online and offline channels, leaving inconsistencies and a lack of personalisation. Adobe's latest retail innovations bring online and the high-street one step closer together, and make it easier for retailers to become experience makers than ever before."
Source: Adobe