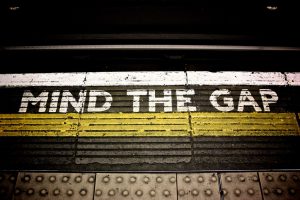 Research suggests the advertising and media industries are perpetuating harmful stereotypes because they're too focused on people living in London.
Nearly half (48%) of those living outside London think the advertising/media industry simply doesn't understand them, while 57% say the industry is too London-centric. In addition, more than half (56%) of non-Londoners feel that ad land's representations of the UK outside the capital just aren't authentic.
The survey of 2,000 Brits, 86% of whom live outside London, was carried out by media agency UM as part of UK by UM, its ongoing research into stereotyping in advertising. It found that a third of those outside London (32%) also think Northerners don't appear in ads because the people developing the campaigns are catering to their own regional bias.
Sophia Durrani, managing partner, strategy at UM, comments: "On one hand, London is often described as a global city, yet this research suggests that the work coming out of Adland reflects the 'London Bubble' it sits within. This is a tension that we need to address. People want authenticity in advertising, and there's a lot of the country outside London that's currently feeling hard done-by."
The study also demonstrated how the London-focused ad industry is playing into the increasing polarisation of the UK: a half (52%) of non-Londoners think British society has grown too London-centric and almost two-thirds (64%) think that too many of the country's decisions are made in the capital.
The research also reinforced how advertising/media makes a difference in shaping perceptions. For example, almost half (40%) of Brits think gay/bisexual men have become perceived more positively over the past three years. Seven out of ten Brits (71%) think this positive change in perception for gay/bisexual men comes from a general opening-up of society, but more than half (54%) think more positive media coverage is responsible.
Durrani continues: "A lot of brands are doing their bit to fight against gender and sexual stereotyping, backed by the stance of the Advertising Standards Authority, but there are many more harmful stereotypes still visible both in the media and in ads. This industry needs to take the lead in challenging negative representations, tackling both conscious and unconscious biases in work and at work. Brands would do well to remember that alienating vast swathes of the country and ignoring or misrepresenting entire regions is simply bad business. There's a growing demand for ads to genuinely and positively reflect the fabric of the nation. Actively giving a voice to real people outside the capital is good place to start."
Source: UM