Ogilvy & Mather London has created a new campaign for Royal Philips as part of a wider drive to change public perception of the brand. The latest activity supports Philips' shift from its traditional image as an electronics company, to its present day status as a health-tech organisation that improves lives through meaningful innovations.
Launching on World COPD (Chronic Obstructive Pulmonary Disease) Day, the Philips' 'Breathless Choir' film brings together eighteen strangers in New York, all of whom are living with chronic respiratory conditions, including COPD, cystic fibrosis and asthma. Coming from all walks of life and all over the world, the group is brought together for a week by Philips to undertake what they had previously thought impossible: learning to sing. They are led by celebrity choirmaster Gareth Malone, who is famed for his ability to turn unlikely people into singers.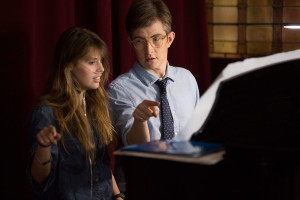 The film is supported by four additional online films that focus on a different aspect of the singers' journey. Philips' belief that health is not an absence of illness, but enjoying fullness in life is revealed as the stories develop. Viewers learn that many of the group have difficulty speaking let alone singing, which emphasises their achievements even more. Their use of Philips' latest portable oxygen concentrator (POC), SimplyGo Mini, which empowers patients who struggle with respiratory conditions to continue living full, active lives.
The choir's transformation culminated in a private performance of 'Every Breath You Take' in front of their emotional family and friends at the legendary Apollo Theater in Harlem, New York, which Philips had rented to surprise the choir.
Richard Wergan, Global EVP and Head of Brand at Philips said, "It is with great pride that we today reveal the Breathless Choir to the world. We have all been inspired by the choir, and what they collectively managed to accomplish in such a short space of time is truly remarkable."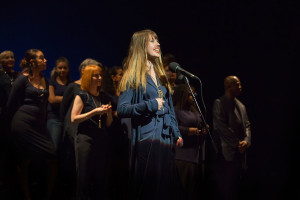 Mr. Wergan continued, "The formation of the choir is a great example of how meaningful innovation can actually improve people's lives. The Breathless Choir has had a profound effect on everyone involved, and it has radically improved their lives. We hope that it will also help to raise awareness and understanding of COPD and other chronic respiratory conditions, so that patients around the world can lead a healthier and more active life."
Gerry Human, Chief Creative Officer, Ogilvy & Mather London said: 'Philips is a company that thinks about the world in a unique and caring way, so it's fitting that the 'Breathless Choir' campaign breaks with traditional health tech category clichés. An idea with such emotive power will undoubtedly do a great job of shifting people's perception of Philips.'
The campaign breaks on 18th November and runs for two weeks and is supported by a social media campaign in the US and UK as well as PR and partnership activity.