Public Health England (PHE) launches the first ever national Government cervical screening campaign, 'Cervical Screening Saves Lives', to increase the number of eligible women attending cervical screening across England.
Around 2,600 women are diagnosed with cervical cancer in England each year and around 690 women die from the disease – two a day. Screening, which only takes a few minutes, can help stop cervical cancer before it starts as the test identifies potentially harmful cells before they become cancerous. However, the number of women attending their cervical screening is at a 20-year low.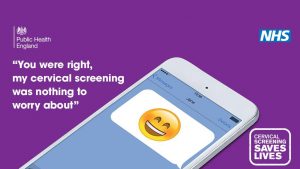 The new high-profile multi-media campaign is aimed at all women eligible for screening (those aged 25 – 64), with a particular focus on women aged 25 – 34 as numbers getting a test are lowest for this age group.
The campaign comprises new creative across TV, video on demand, social media, digital channels, washroom posters, a national and regional PR launch, new brand and media partnerships, as well as information cascaded through GP surgeries, sexual health clinics, pharmacies and local councils. The launch coincides with the 10 year anniversary of the death of reality TV star, Jade Goody, from cervical cancer, serving as a timely reminder of the devastating impact of the disease.
The new advert, created by M&C Saatchi and directed by Joao Retorta from Bullion, features real relationships, thanking friends and family for reminding their loved ones to attend their cervical screening appointment. The ad addresses the risk of cervical cancer, with the fact that two women die every day from the disease, and highlights the preventative benefit of screening by explaining that it can stop cervical cancer before it starts.
Social media and programmatic video will be key planks of the campaign strategy to engage the younger audience and content has been tailored to echo content trends for this audience. This will also see practical information about how to prepare for the test, how to make the test more comfortable and give reassurances to women around the purpose of the test.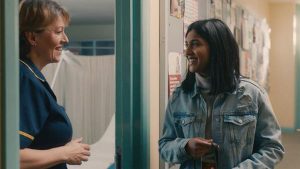 PR activity, led by freuds, will highlight the latest data around cervical screening and address the reasons why research has shown women aren't attending. This is being supported by media medics, healthcare professional spokespeople and a number of celebrities including: Mel C, Faye Tozer, Christine Lampard, Sunetra Sarker and Anita Rani.
Commercial and public sector partnerships will generate scale and normalise conversations about screening for the campaign as they touch different points of the customer journey. A range of partners with large female audiences including Slimming World and pharmacies are sharing messaging around cervical screening on their own channels.
Commenting on this year's campaign, Marketing Director at Public Health England Sheila Mitchell, CBE, said: "Cervical screening can stop cancer before it starts and saves thousands of lives each year. This new campaign has a crucial role to play in encouraging women to take up their invite, or book an appointment if they missed their last screening. Social platforms will be key to engaging our target younger audience, commercial partners will be adding scale and we will be working hand in hand with our local NHS partners."
Mark Goodwin, joint deputy executive creative director of M&C Saatchi, said: "It's not every day that we get the chance to create something that can directly save lives. By featuring real relationships, the work has the honesty and approachability needed to talk about cervical screening. It's a huge responsibility and my thanks go to everyone involved in the whole campaign."
Source: M&C Saatchi