Prostate Cancer UK is to launch a TV campaign on Sky Sports on Boxing Day to educate men over 45 years old on prostate cancer and raise awareness of the Man of Men pin badge.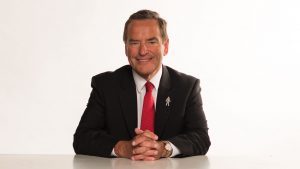 The campaign, which was brokered by Sky Media, will launch on Boxing day – one of the biggest days in the footballing calendar – with 60 second spots during the half time breaks of Tottenham Hotspur versus Southampton and Liverpool versus Swansea and a series of 30 second spots across live football and Soccer Saturday until the end of January.
The creative concept was developed in a brainstorm with Sky Media, the client, the7stars and Recipe features the Soccer Saturday panel, staging an impromptu discussion about the Man of Men pin badge led by Jeff Stelling in the ad break. Jeff has led major fundraising appeals on behalf of Prostate Cancer UK such as charity walks and frequently appears on the football programme wearing the pin badge.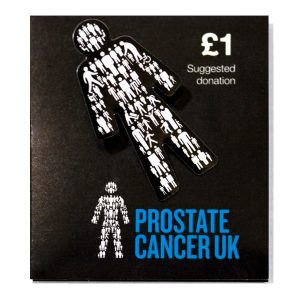 During the course of every football match, two men will die from prostate cancer as the disease kills one man every 45 minutes, according to Prostate Cancer UK.
Ali Day, Associate Director of Communications at Prostate Cancer UK, said: "During 2017 the football family has rallied round to help spread the message and Prostate Cancer UK's iconic pin badge is often spotted on and off the pitch – proudly worn by a growing team of managers, players, pundits and fans. We're delighted to be partnering with Sky Media this Boxing Day to tell the story behind the badge with the help of Jeff Stelling and the Soccer Saturday panel. This key partnership rounds up an incredible year in sport for Prostate Cancer UK."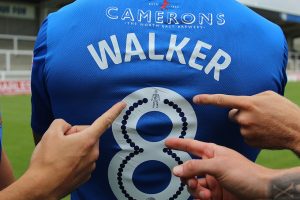 Jason Hughes, Head of Creative Solutions and Branded Content at Sky Media, said: "Sky Sports talent has championed Prostate Cancer UK some time and through the new TV campaign, the charity will be able to maximise impact by targeting the relevant male audience at scale."
­
Holly Hodges, Supernova, the7stars said: "It's been great working collaboratively with Sky to create a unique piece of content for Prostate Cancer UK with the support and backing of the Sky Sport's team. By staging an impromptu half-time chat that champions the badge, we're able to expand on the powerful meaning behind this iconic symbol."
Source: Sky Media