Despite the fact that nowadays family compositions and the roles within are changing, many women continue to be responsible for all logistics and decision-making in the home. This is why 71% of them suffer from 'mental load' compared to only 12% of men. This is reflected in the study carried out on P&G España's Próxima a ti website.
As its name suggests, mental load is an invisible burden created by the constant mental effort, assumed by those responsible for what happens in the home. The person who carries this load is generally the one who ensures that everything is working correctly within a family.
Confronting this situation, P&G working with Proximity Madrid has developed the #descargamental (#MentalDownload) project.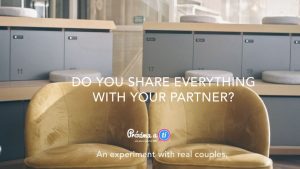 As well as the study, P&G carried out an experiment to demonstrate the problem. They asked five couples with different profiles to make lists of their mental tasks in the notes app on their mobile phones. The couples then swapped phones and read each other's lists aloud. The result was striking.
The men's notes related to their work and focused on personal matters, while the women not only had more items on their lists, but the majority of these were closely linked to the household, showing the inequality in responsibilities between them.
The idea for the #MentalDownload project is to be the first step towards changing this imbalance. In short, the website seeks to address the issue of mental load, to raise awareness in society, to promote #mentaldownload, and help families at every stage of their lives.
Source: Proximity Madrid