In an effort to promote its new ZPump 2.0 running shoes, Reebok created an outdoor ad that allowed pedestrians to win a free pair of shoes—provided they could run fast enough.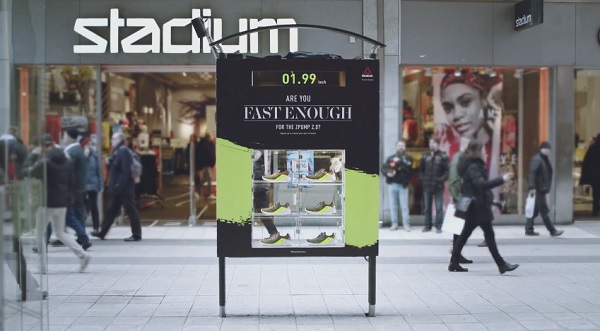 Installed in Stockholm, Sweden, the outdoor ad by creative agency Animal, came equipped with a built-in tracker that could detect and measure the speed of passing pedestrians.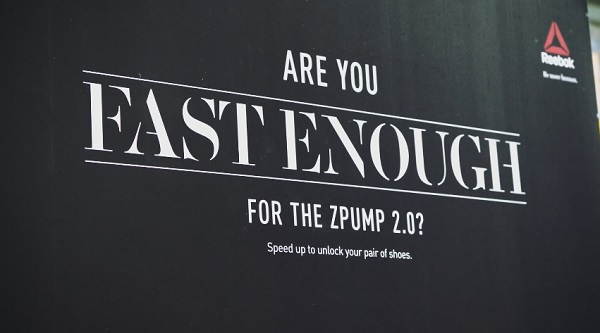 Participants simply had to run faster than 17km/hr (about 10.5miles/hr) to win themselves a new pair of ZPump 2.0 shoes.