When Renault started in Formula One, 40 years ago, they equipped their car – the RS01 – with a revolutionary turbo-charged engine. As it was foreseeable, when new technologies are introduced, technical difficulties and reliability problems cropped up. So the yellow RS01 often entered the stands lane streaming white smoke.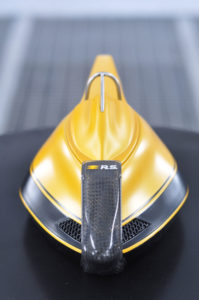 Ken Tyrrell, the boss of the eponymous team, seeing the smoking car pass in front of his garage, yelled out the nickname "Yellow Teapot" as a joke. The expression was quickly adopted and the RS01 was thereafter nicknamed The Yellow Teapot.
As criticisms are the best source of motivation, Renault kept on working on this technology… and finally won its first GP only two years after. This success and the following ones won the respect of their competitors.
So, as a testimony of its history made out of passion and perseverance, Renault have decided to create the 2017 Yellow Teapot. A real teapot, inspired by the RS01 & RS17 design, that will become the official teapot of the Renault Formula One team, transforming each sip into a sip of pride.
The teapot, devised by Publicis Conseil, will also equip the kitchens of the Atelier Renault restaurant on the Champs-Elysées, and a first limited edition of 40 teapots, will be sold to the general public at the Atelier and on at Renault online shop.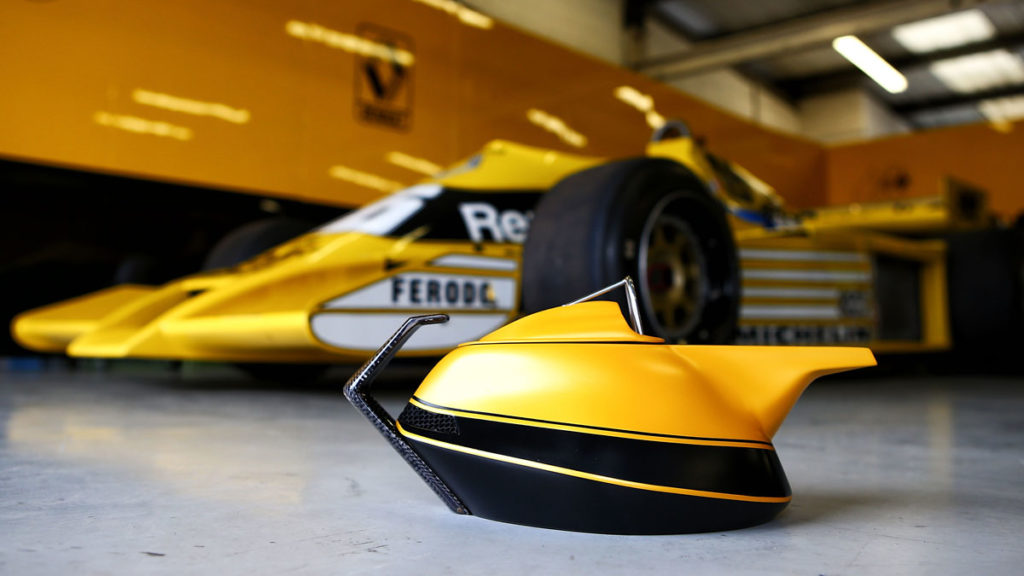 Source: Publicis Conseil