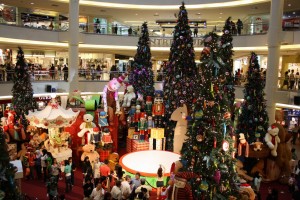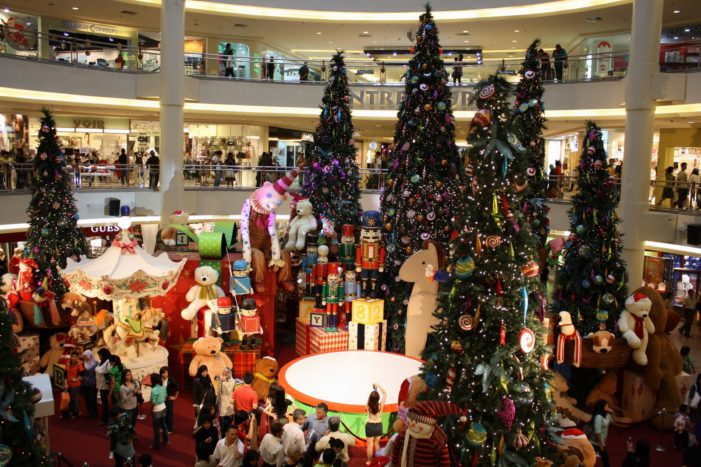 With two weeks to go until Christmas, Ipsos Retail Performance can reveal that shopper numbers are on track to exceed those of last year. Retail footfall for the month to date (24th November to 7th December) was 1.9% higher than the equivalent weeks last year, according to Ipsos' Retail Traffic Index (RTI). Numbers have been building week-on-week since mid-November and in the past week (w/c 1st December) they increased by a further 5.7%. Against the equivalent week of 2012, they were down slightly, by 0.4%.
"The build-up to Christmas is mapping out very much as we had expected this year," states Dr Tim Denison, Director of Retail Intelligence at Ipsos Retail Performance. "The first fortnight of the month has been busier overall than last year, with people eager to complete much of their shopping early, hoping to avoid the strains of last minute present seeking, after a stressful year.
"Following a bonanza first week, when shoppers flew out of their blocks and into the stores, the acceleration over the second week has not been quite as strong, as some bargain hunters have been deflected on-line chasing down Black Friday offers."
The strongest year-on-year growth in the month to date has been seen in Scotland & Northern Ireland where retail traffic is 11.3% up on the same fortnight last year. In stark contrast, the comparison is 1.8% down in Wales & The South West, where last year's numbers were boosted in the aftermath of November's regional flooding.
Year-on-year footfall change: fortnight 24/11/13 – 7/12/13 vs 25/11/12 – 8/12/12
Scotland & Northern Ireland +3.0%
North of England +11.3%
The Midlands -0.4%
South West England & Wales -1.8%
London & The South East +1.9%
Week-on-week footfall change: w/c 1/12/13 vs w/c 24/11/13
Scotland & Northern Ireland +1.1%
North of England +5.4%
The Midlands +6.8%
South West England & Wales +10.4%
London & The South East +7.2%
Ipsos Retail Performance expects the number of shopping trips to climb again this week. It forecasts that footfall will grow by 6.5% week-on-week and that volumes will match those seen last year in the equivalent week.
"Footfall is slightly ahead of our forecast at this point," comments Denison, "so retailers should be satisfied with the run-in so far. Every week that passes is more important than the last, so we can never be totally sure of the outcome until the doors close on Christmas Eve. Nevertheless our figures continue to indicate that Christmas will be very solid for retailers this year."
The next release from Ipsos Retail Performance is planned for issue on Tuesday 17th December.