ABC is launching its first scripted virtual reality experience to coincide with the much-anticipated midseason premiere of its hit drama "Quantico," which aired on March 6.
Scripted by show writers, and in partnership with Lexus, the experience enables fans to delve "in world" with the show, assuming the role of a new recruit on a mission with FBI trainees Shelby Wyatt (Johanna Braddy) and Caleb Haas (Graham Rogers) as they track down and apprehend their assigned target. The experience is available at , which includes instructions for accessing it on desktop and via Littlstar's app for headsets, mobile and Apple TV.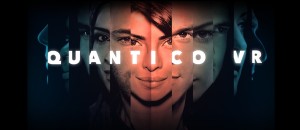 "Working in virtual reality opens up so many possibilities and ways to engage fans beyond what can be accomplished on a flat screen," said Jeffrey Weinstock, vice president and creative director, ABC Integrated Marketing. "We're literally inviting fans to be a character in the show, immersing them in this world and allowing them to explore and discover parts of the story on their own."
The experience includes two Easter eggs that can be found while scanning the footage. The first unlocks bonus footage from the mid-season premiere. The second, which is visible in the headset, provides telling insight into one of the characters' motives and connection to terrorist activities. The scene features the characters in a Lexus LX 570 flagship SUV. A 30 second spot and a behind-the-scenes featurette are also available for users to view.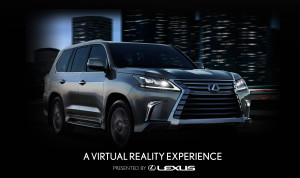 "With VR, the viewer is in the car with our actors. It's a much deeper level of engagement for a sponsor while still remaining organic and true to the storyline," added Weinstock.
"In the last few years Lexus has created some remarkable virtual reality experiences to engage consumers outside of the traditional automotive channels," said Brian Bolain, Lexus corporate marketing communications and product marketing manager. "This project allowed us to seamlessly integrate Lexus into Quantico's storyline so fans could explore the new LX virtually while enjoying the show's 360-degree bonus footage."
"VR allows passionate fans to step through the usual 2D plane of entertainment and explore the actual world of their favorite show," added Alastair Green, executive creative director, Team One, agency of record for Lexus. "And it makes sense that a visionary brand like Lexus would be one of the first to push the boundaries of what a branded VR experience can be."