The Open University (OU) will launch a bold new nationwide addressable TV (ADTV) and multi-channel campaign, called 'Your Time is Now', to showcase its flexible and life-changing education offering and encourage student sign-ups in 2018.
The new audio-visual campaign, created in partnership with LIDA, MediaCom and Finecast, will run across ADTV, digital, radio and inserts from Boxing Day until the end of March (2018). The OU's recent 'What's Stopping You?' ads will also hit cinema screens again this year on Boxing Day, supported by appearances on Direct Response TV (DRTV) and then BRTV (Brand Response TV) in January 2018.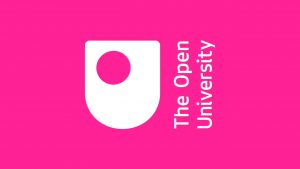 Designed to showcase the tangible benefits that studying can bring people before they complete their qualifications and graduate, the two 30-second ads will feature six real OU students and graduates.
Filmed in The Open University's recognisable bold style by production company Friends Electric, the students were shot in their own homes or workplaces 'lifting the lid' on the benefits they have secured before graduating – from career progression and improved confidence, to pay rises and promotions.
Marking the second phase of the university's 'What's Stopping You?' advertising campaign, the ADTV element will run across set boxes, connected TV devices, Smart TVs, and games consoles. This activity is expected to deliver an estimated 1.7 million impacts and urge people to take that next step on their learning journey, enabling them to become their 'Future Self Sooner'.
The use of ADTV is an exciting new move for the institution and a real step change for the education sector. For the first time, the OU will be able to reach potential students via TV on demand by examining their postcode data and specifically targeting locations with the highest number of enquirers and potential students. These ads are predominantly non-skippable, enabling the university to guarantee quality ad views.
Sarah Wallbank, OU Education Studies student, commented: "My Senior Leadership Team at work were extremely supportive and respectful of my OU studies – my confidence has also soared since I began studying with the OU."
The university's Head of Acquisition and Brand, Ella Hall, is confident that ADTV is the right addition to the OU's media toolkit to drive the university's Student First strategy forward this year, whilst empowering more people to act now and study in 2018.
Ella Hall comments: "Addressable TV has provided a great opportunity to really tailor our messaging for our audiences, as we can now target them at a postcode level. Through ADTV we will be able to ensure that we're reaching the right people and supplying them with the most inspiring and persuasive content. We're always keen to test out new and innovative marketing channels, and given this, are really proud to be recognised as trailblazers for ADTV within our sector."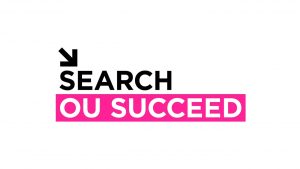 Tori Winn, Executive Creative Director at LIDA comments: "These are some of our boldest TV spots yet, designed to inspire, and critically, motivate potential students. The media strategy has allowed us to be more targeted, and therefore more provocative, then ever before. The result is a campaign that's been created to provoke immediate action, while keeping real Open University students' stories at its heart."
Rachel Dixon, Business Director at MediaCom, comments: "TV viewing habits are changing at pace, so it is crucial for us at MediaCom to embrace new and innovative ways to target specific audiences for our clients. Our Finecast ADTV campaign for The Open University, allows us to use a wealth of demographic data to reach key prospects, whilst watching quality content across a variety of devices and platforms. It launches on 26th December to capitalise on a period when audiences naturally reflect on the current year and mindsets turn to self-improvement for the New Year ahead."
Jakob Nielsen, Finecast CEO, adds: "We are proud to have The Open University as the first education advertiser to work with Finecast. This campaign provides them with the ability to reach their advanced target audience at a household level, thus delivering increased efficiency."
Source: LIDA