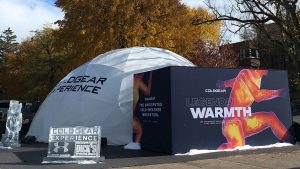 Under Armour and RED partnered with IMG Live and Dick's Sporting Goods to create the world's first 'Ice Gym,' an immersive fitness environment where visitors can experience the tangible impact that the ColdGear product can have while training in cold environments.
The activation took place on Saturday, November 3 at Northwestern. In the hours leading up to kickoff, fans had the opportunity to stop by the UA ColdGear Experience to put ColdGear to the test inside an igloo where they completed extreme workouts curated for cold weather, challenges, had the opportunity to win prizes, and more.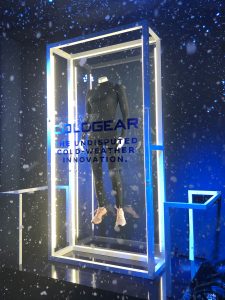 The activities included:
Multisensory introduction with dry ice, wind, snow, choreographed lights, music and video
Training circuit inside the freezing gym including ice kettlebells, dumbbells and barbells, ice bench presses, rings, an ice slider and more
An Ice Wall where names of participants will be etched after they've completed the challenge
Ice sculptures of Willie the Wildcat and football players for photo ops
Interactive, 360 degree body heat maps projected on the walls of the igloo, illustrating how attendees in UA's ColdGear maintain body temperature, along with a thermal selfie station
Surprise and delight giveaways and Dick's Sporting Goods rewards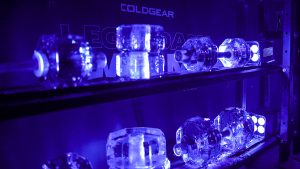 2018 marks the 20th anniversary of Under Armour's ColdGear Mock, a product that college athletes asked for so they could be active in unfavourable conditions, with winter upon us Under Armour wants to equip athletes with the tools they need to perform better and achieve their goals, no matter what the weather may bring.
Local influencers and athletes will be onsite to demo the ice gym, compete in challenges and create content that will be shared across Under Armour's social channels, where the activation is promoted.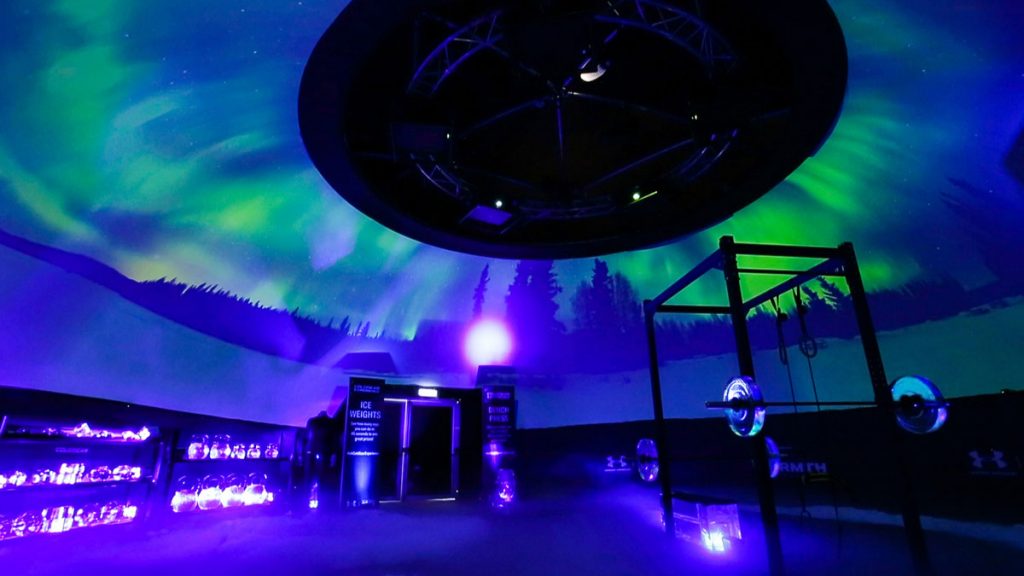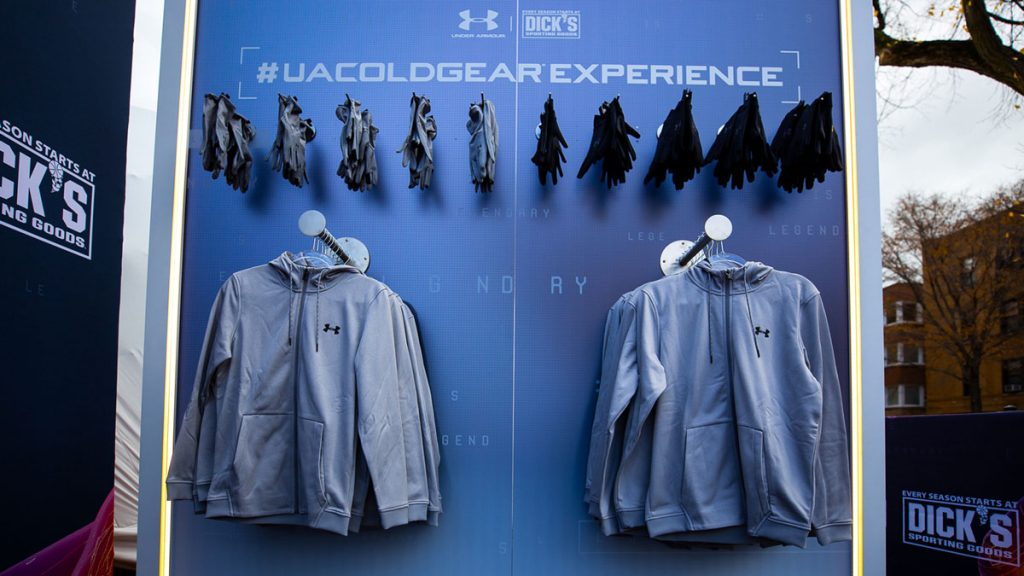 Source: RED